T-Mobile, Orange to merge UK mobile operations
September 8th, 2009

photo: Steven Fernandez
BBC News reports today that T-Mobile and Orange are merging their UK operations to create a super-network with 28.4million customers. This would create the UK's largest mobile network – larger than both O2 and Vodafone.
Orange and T-Mobile said their deal – due to be signed by November – would "bring substantial benefits to UK customers", and promised expanded network coverage, better network quality and improved customer services.

However it is likely that competition authorities in the UK and EU will probe the deal.
We would expect that for the first 18 months after the merger, the Orange and T-Mobile brands will be kept separate. Afterwards, they will merge (branding to be reviewed). That would leave the UK with just four competing networks: 3, O2, Orange/T-Mobile and Vodafone. That'll turn the clock back to before the 3G spectrum auction when there were only four networks: O2 (then BT Cellnet), Orange, T-Mobile (then One2One) and Vodafone. With just 4 networks, we could see less competition – although to be fair T-Mobile hasn't been a particularly competitive network of late in the UK.
Effects on 3?
It's worth noting that 3 and T-Mobile are sharing their 3G networks. It'll be interesting to see what this means for this tie-up: will we see Orange/T-Mobile/3 customers all sharing the same 3G network or will the new Orange/T-Mobile network cut out 3?
Virgin Mobile also piggyback on the T-Mobile network as a mobile virtual network operator (MVNO).
About Ken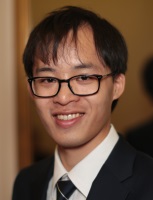 My passion is helping people to get the most out of their mobile phone. I've been blogging at Ken's Tech Tips since 2005.
Aside from writing about mobile technology, my interests are in software development, digital marketing and physics. Outside of the blog, I work with numerous technology companies helping them to explain their product and helping them to market it to consumers. Please get in touch for more information.