T-Mobile offering "Pulse Mini" Android Smartphone for £30 with 6 months free internet
March 24th, 2011
T-Mobile are currently offering the entry-level "Pulse Mini" Android smartphone for just £30 on Pay As You Go. You'll get 6 months of free internet too.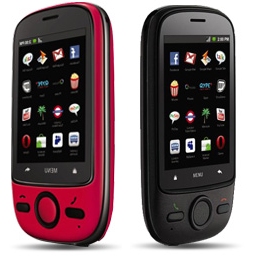 T-Mobile have cut the cost of their entry-level Android offering, the "Pulse Mini", to just £30. Running Android 2.1, you'll get free turn-by-turn GPS navigation, access to 100,000+ apps through Android Market and 6 months of free internet worth £20. The phone comes on T-Mobile's Pay As You Go service which offers 100 free minutes whenever you top up by £10 per month.
What is the T-Mobile Pulse Mini?
The T-Mobile Pulse Mini is a budget Android-based phone. At just £30, don't expect a top-of-the-range smartphone though. The Pulse Mini has some reasonably decent specifications but it's let down by the resistive touchscreen and a slow processor which can cause the entire phone to respond slowly. But at just £30, you'll probably struggle to get anything similar:
The full specifications are available on the T-Mobile website. RegHardware and CNet both have reviews of the Pulse Mini.
How much does internet cost after the first 6 months?
The "free internet" bundled with the Pulse Mini lasts for 6 months. After 6 months, you'll have to buy T-Mobile's "Internet Booster". This costs £20 if you pay for 6 months in one go (averaging out at £3.33/month) or £5/month if you prefer to pay for internet on a monthly basis. At £3.33/month, the 6 month Internet Booster is by far the cheapest Pay As You Go internet package available in the UK.
The internet booster comes with a fair usage allowance of 500MB each month. We've got an in-depth review of the T-Mobile Internet Booster.
How do I get the 100 free minutes every month?
T-Mobile's Pay As You Go package provides 100 free any-network any-time calls each month when you top up by £10. If you do not top up by £10 or more in a given month, you will not receive your free allowance of 100 minutes. You can top-up again at any time to receive a new allowance of 100 minutes.
We've got an in-depth review of T-Mobile's "100 free minutes" offer.
What's the fair usage limit on the free internet?
The internet booster comes with a fair usage allowance of 500MB each month. 500MB corresponds to browsing roughly 5,000 basic webpages or 500,000 basic e-mails (without attachments). Generally, in our experience, 500MB should be enough providing you don't use your phone to stream music/video. We've prepared a detailed guide on the meaning of 500MB internet.
Why should this deal be of interest to existing T-Mobile Pay Monthly customers?
One of my top tips for smartphone owners is to leave their expensive phones at home when they go to crowded places such as music festivals, concerts and nightclubs. It doesn't make sense to carry round an expensive smartphone: it'll cost hundreds of pounds to replace it if you lose it or it gets damaged. Instead, it's better to carry round a "second phone" which is cheaper and which doesn't cost so much to replace.
For T-Mobile customers, the "Pulse Mini" is a great second phone to own. Because it's Android-based, you could set it up to automatically synchronise all your contacts with your main Android phone (simply store all of your contacts on "Google" rather than "Phone" and it'll keep them up-to-date on both phones). Your Gmail and calendar will also be synchronised between both your phones.
I'm switching to T-Mobile. Can I keep my existing number?
Yes. Ask your existing network for a PAC Code. This code allows you to move your mobile phone number between networks. Once your new T-Mobile Pulse Mini has arrived, provide your PAC code to T-Mobile. They'll handle the porting of the number; it should take up to two working days. Our PAC Code Finder tool can take you through the process step-by-step.
Where can I get this deal?
The T-Mobile Pulse Mini is available from the T-Mobile website in both black and pink editions.
About Ken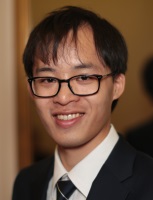 My passion is helping people to get the most out of their mobile phone. I've been blogging at Ken's Tech Tips since 2005.
Aside from writing about mobile technology, my interests are in software development, digital marketing and physics. Outside of the blog, I work with numerous technology companies helping them to explain their product and helping them to market it to consumers. Please get in touch for more information.