T-Mobile launching Pulse Mini – a £100 Android PAYG smartphone
February 18th, 2010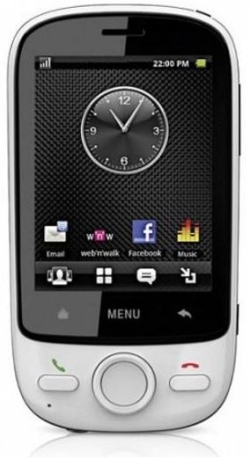 In October, we brought you news of T-Mobile's Pulse Android smartphone – a Pay As You Go Android Smartphone for £176. Huawei (the company which manufactures the T-Mobile Pulse) has just announced at Mobile World Congress that it is to launch a minified version of the phone: the 'T-Mobile Pulse Mini' which will retail for £99.99 on Pay As You Go.
What do we know?
The Pulse Mini runs Android 2.1, the latest version of the Android operating system.
The phone will support HSPDA (high speed 3G data connection) and wi-fi.
The screen has been minified to 2.8inches so you might need to use a stylus (included) to use the interface.
The phone will have a 3.2 megapixel camera
The phone probably won't have GPS support so 'Google Maps with Navigation' might not work
Electricpig has a photo gallery of the phone from MWC.
How is this significant?
It's an extremely cheap Android smartphone available on PAYG. Smartphones are still relatively new to PAYG and most of them currently cost the same as a laptop. The Android-based HTC Hero is available on 3 Pay As You Go but costs £370 upfront. The iPhone 3G S costs £440 (although this comes with 12 months of data). Combine this with the fact that you need a decent PAYG tariff with internet access and it quickly becomes unattractive and expensive to use a smartphone on PAYG.
As the first sub-£100 Android smartphone, I think the Pulse Mini could expand the appeal of smartphones to Pay As You Go customers. Combine this with T-Mobile's "Free Texts and Internet Reward" offer on PAYG (free texts and 40MB/day internet for a £10 monthly top up), I think this could bring smartphones, mobile internet and applications to a much larger audience.
Looking ahead, it's a sign that smartphones are become much more mainstream and that prices are falling. I expect that Android phones will start to come down in price over the next 12-18 months and perhaps we could even see an iPhone price cut given the competition from Android handsets.
When will T-Mobile Pulse Mini be available?
The phone should be available on T-Mobile Pay As You Go in April.
About Ken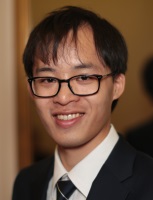 My passion is helping people to get the most out of their mobile phone. I've been blogging at Ken's Tech Tips since 2005.
Aside from writing about mobile technology, my interests are in software development, digital marketing and physics. Outside of the blog, I work with numerous technology companies helping them to explain their product and helping them to market it to consumers. Please get in touch for more information.