Snaptu – News, Weather, Twitter, Tube, Cinema on non-smartphone mobiles
October 7th, 2009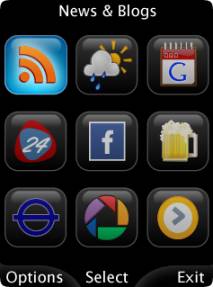 If you've got a recent smartphone such as an iPhone, Blackberry or an Android-based phone then you'll be familiar with a whole range of applications: from applications to view tube times, access Facebook & Twitter, find local pubs or cinema times.
We're now seeing a lot more people using non-smartphones to access information from the mobile web. Unfortunately, you'll find that many websites are difficult to access from the phone-based browsers – they may have complex layouts, Flash or Javascript. This provide a less than optimal user interface (often impossible to use).
Snaptu is a downloadable Java application which aims to provide a nice interface to the mobile web on non-smartphone devices.
What applications are there?
Calendar
Cinema
Cricket scores
Facebook
Flickr
News
Pubs
Sudoku
Television Guide
Twitter
Tube
Weather
What does it cost?
It's a free application which is advertising funded (adverts on the content pages within the application). You'll still have to pay for mobile internet access so compare data tariffs.
Does it work with touchscreen phones?
Yes 🙂 I have run it successfully on my Viewty.
Demo Video
Thanks to long-time blog reader Ryan who suggested this tip.
About Ken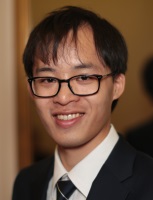 My passion is helping people to get the most out of their mobile phone. I've been blogging at Ken's Tech Tips since 2005.
Aside from writing about mobile technology, my interests are in software development, digital marketing and physics. Outside of the blog, I work with numerous technology companies helping them to explain their product and helping them to market it to consumers. Please get in touch for more information.