Skobbler: Free turn-by-turn GPS navigation application for iPhone
August 31st, 2010
Skobbler is a free application which provides iPhone owners with free turn-by-turn GPS navigation.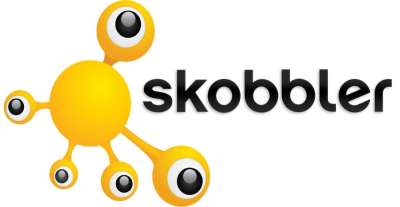 If you've been just a little bit jealous of the Android users and their free sat-nav app, feel envy no longer. The guys over at Skobbler have launched a free turn-by-turn GPS navigation app for iPhone users in the UK and Ireland.
Which iPhone or iPod Touch do I need to use Skobbler?
Skobbler is compatible with iPhone 3G, iPhone 3G S and iPhone 4.
Skobbler also claim you can use it with iPod Touch, however we struggle to see how you could use the app with only wi-fi functionality. We would suggest buying the in-car MiFi package from Three. It'll create a wi-fi hotspot in your car with Pay As You Go internet access over Three's 3G network. This should allow Skobbler to download the maps that it requires to work.
How well does it work?
It's fair to say that people are divided about whether Skobbler is any good or not. Most people say that it tends to function OK as a GPS navigation application, but there are some niggles and practical issues with using it every day. Lifehacker have a decent review of Skobbler.
If you've used Skobbler, we'd love to hear from you too… drop us a review in the comments section below.
What maps does Skobbler use?
Unlike most GPS navigation tools, Skobbler doesn't use professional grade maps from organisations such as the Ordnance Survey. Skobbler uses maps from the open source OpenStreetMap which is a wiki-editable world map. OpenStreetMap encourages users to edit the map themselves to fix errors or omissions. It is difficult to judge the quality of OpenStreetMap data and so I would seriously think twice about using Skobbler in a production environment. That said, as a free GPS service that takes you from A-to-B, it will probably do the job.
Do I need a data plan to use Skobbler?
Yes. Like Google Maps for Android, Skobbler downloads map data from the internet as you use it. This means you'll need to have an inclusive data allowance on your iPhone tariff.
Where do I download Skobbler?
Skobbler is available in the App Store. There are two versions available:
a free version ("lite") which is ad-supported
a paid version (costing £1.19) with additional speed camera warning function
Is it worth getting an iPhone for Skobbler?
No, not specifically. If you were really after Skobbler, you'd also be able to get it on Android. And Android phones tend to cost a lot less than a new iPhone.
If you're looking for GPS navigation, my advice would be still to go with a dedicated device. Amazon have a range of GPS navigation devices for around £100. Dedicated devices usually come with maps preloaded (no data plan required) and may have additional features such as lane guidance and a larger screen.
I would recommend Skobbler only to people who already own an iPhone as a free way to get GPS navigation.
About Ken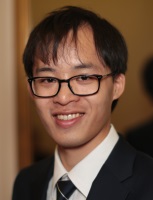 My passion is helping people to get the most out of their mobile phone. I've been blogging at Ken's Tech Tips since 2005.
Aside from writing about mobile technology, my interests are in software development, digital marketing and physics. Outside of the blog, I work with numerous technology companies helping them to explain their product and helping them to market it to consumers. Please get in touch for more information.