SIM Cards and Data Plans for the Samsung Galaxy Tab, Android Tablets
December 8th, 2010
If you want to use your Galaxy Tab on the go, you'll need a 3G data plan. Ken's Tech Tips finds the best deals.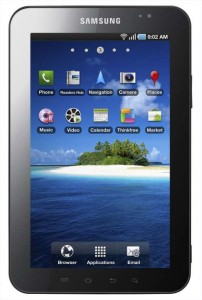 If you're buying a Samsung Galaxy Tab this Christmas (currently £341 unlocked from Amazon) or another Android-based tablet, you'll need a 3G data plan to use it on the go.
Can I use any smartphone SIM-only tariff with the Galaxy Tab?
Yes. The Galaxy Tab is a just a big smartphone! Like any other smartphone, it makes calls and sends texts so you can just use it with any smartphone data tariff.
The top deals at the moment are:
£3.33/month buys you 500MB internet each month on T-Mobile PAYG. You'll need to pay for 6 months upfront and there is no access to the high-speed HSDPA network. See our detailed review or grab a free T-Mobile SIM card to get started.
£5/month buys you 1GB internet each month on Three's "SIM Only Internet". You pay on a monthly basis and you have access to Three's high-speed HSDPA network. 1GB should be enough data for a Galaxy Tab. See our detailed review or buy this tariff from the Three website.
£10/month buys you 1GB internet, 300 minutes and 3000 texts on Three. We would strong recommend this tariff as it'll allow you to use the full functionality of the Galaxy Tab. This tariff allows you to make full use of the Tab's calling and texting features. You'll have access to Three's high-speed HSDPA network and you'll pay on a monthly basis. This tariff has a minimum term of 12 months. You can buy this tariff from the Three website.
Summary of top deals:
If you're likely to make a lot of phone calls from your Galaxy Tab (more than 300 minutes per month), see our guide to the best value smartphone SIM-only tariffs. All of these tariffs should be compatible with your Galaxy Tab.
If you've got a different Android tablet which also supports calling and texting (e.g. Dell Streak), the same top deals listed above apply. If you've got an iPad, you'll need a special iPad tariff.
Can I just use the SIM card from my existing smartphone?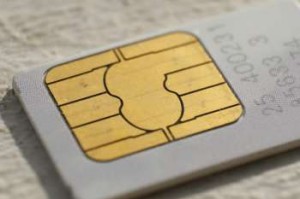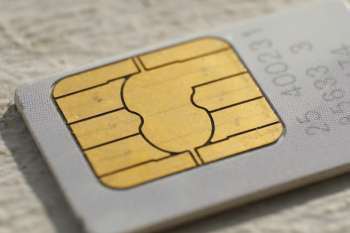 Yes, you can take the SIM card from your existing phone and use it in your Galaxy Tab providing you have an inclusive data allowance. Your phone calls and texts will be automatically routed to your Galaxy Tab. Whilst your SIM card is inside the Galaxy Tab, you won't be able to use your existing smartphone as it requires a SIM card to function properly.
How much data am I likely to use?
I've noticed no significant difference in the amount of data used by my Galaxy Tab and my HTC Desire smartphone (around 250MB-300MB per month for both). This is despite the fact that my Galaxy Tab is now my primary mobile device. Generally activities such as reading newspapers, books, Facebook, web pages and e-mails use very little data. 1GB per month should more than suffice for these tasks, particularly if you have wi-fi at home or work.
However, if you plan to download/stream music and videos over 3G then 1GB might not be enough. Downloading or streaming 200 songs or 2 hours of video would use up your entire 1GB monthly allowance. You would be advised against doing this anyway: you would get much better speeds downloading content at home over wi-fi and saving it to SD card. You can then enjoy the content whilst out and about without having to worry about finding a 3G connection and without having to wait for content to buffer/download.
For more information, see our detailed guide to the meaning of 500MB/1GB and what they mean in reality.
What about iPad tariffs?
The Apple iPad doesn't support calling or texting nor does it support standard-sized SIM cards. For this reason, you'll need to purchase a special iPad SIM Card. These tariffs start from £7.50/month for 1GB of data. See our detailed guide to iPad tariffs for more information.
Where can I find out more about the Galaxy Tab?
We've got a detailed review of the Samsung Galaxy Tab and how it compares to the Apple iPad.
Where can I get a Galaxy Tab?
The cheapest way of buying a Galaxy Tab is to buy it SIM-free and unlocked from Amazon for £341. This is cheaper than buying it from a network and you have the additional benefit that it isn't locked (you can use it on any network).
About Ken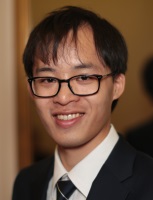 My passion is helping people to get the most out of their mobile phone. I've been blogging at Ken's Tech Tips since 2005.
Aside from writing about mobile technology, my interests are in software development, digital marketing and physics. Outside of the blog, I work with numerous technology companies helping them to explain their product and helping them to market it to consumers. Please get in touch for more information.