Self-Publishing with Lulu
November 14th, 2008

photo: mezone
Last month I experimented with self-publishing a book through Lulu.com. Lulu is a self publishing company meaning anybody can create content and have their book printed on-demand and sold through Lulu. You sell your book through the Lulu marketplace and Lulu takes a 20% commission on your earnings from the book. For an extra fee, you can have an ISBN number for your book and have it listed on Amazon.
In my own experiment, the book that we published was a school yearbook – full colour, 48 full colour 8.25″ x 10.75″ (21cm x 27.3cm) pages which was binded with a casewrap in hardcover. The publishing cost of the book came to £14.32 per unit

photo: gualtiero
What's good about Lulu?
The book looked really professional and really good.
Lulu can reduce your risks, exposure and work as an author. You don't have to handle billing or shipping yourself nor do you put yourself at a financial risk from unsold books.
It is very rewarding to see something you've created printed professionally and looking absolutely fantastic!
What's bad about Lulu?
I feel the printing cost was fairly high; I am unsure whether Lulu takes a profit from this. But obviously if books are being printed and binded one-by-one on demand, you don't get many economies of scale from mass production.
At £3.75 P&P for one item, Lulu's postage and packaging costs are very very high. I live in the UK and for some reason, my book was shipped via international air mail from the US. Obviously this makes Lulu less attractive for UK publishers.
Lulu is slow. It took me a week to have my book printed and more than one week for it to land on my doorstep after being dispatched. So it took more than two weeks for a draft copy to even land on my doorstep. If I had spotted a mistake and wanted to rectify it, it would have been expensive to purchase a brand new copy of the book and would add another two week delay.
It wasn't easy designing a book which would look good and would conform to Lulu's requirements. I felt that Lulu offered very limited templates and really left you to your own devices when you wanted borderless printing and needed to fiddle with bleeds and so on.
You'll have to do your own promotion for your book.

photo: Ryan McD
Using Word 2007
I created my book in Word 2007. Although this is obviously not the best desktop publishing programme available, it was what I had at my disposal. I used the Office 2007 Save as PDF addon to create the PDF file for Lulu. However, Lulu complained about the fact that certain fonts were not embedded in the PDF file: Office does not embed common fonts such as Arial in PDF because it assumes they exist. I found that if you configure the plugin to save in the PDF/A (ISO 19005-1) format gives pretty good results: the file is larger and you'll lose transparencies and layers (bad idea in print PDF anyway) but Lulu will accept it. Be sure to download Lulu's print ready PDFs to make sure it looks OK.
Conclusions
Self-publishing is very rewarding. Lulu makes it possible to do it fairly easily but you'll have to be pretty good with Office and DTP to get anything more than a boring plain-looking book. Be sure to research into typography for print, margins and bleeds for your pages. Lulu certainly isn't foolproof and is, in my opinion, fairly expensive but it does the job and it does it well.
About Ken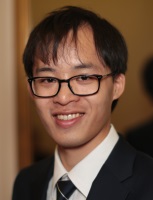 My passion is helping people to get the most out of their mobile phone. I've been blogging at Ken's Tech Tips since 2005.
Aside from writing about mobile technology, my interests are in software development, digital marketing and physics. Outside of the blog, I work with numerous technology companies helping them to explain their product and helping them to market it to consumers. Please get in touch for more information.