Seen Elsewhere: Novel Cameraphone Uses, Talknology, Nexus Devices & More
December 2nd, 2012
Some novel and unique ways of using your cameraphone, a podcast and reviews of the latest Google Nexus devices.
Over the past few weeks, I've made some guest appearances on other blogs and radio shows. Here's the highlights of where else you can currently find Ken's Tech Tips.
5 Novel Uses for Your Cameraphone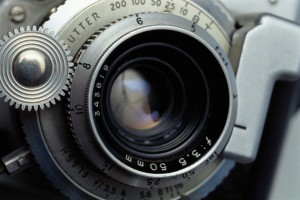 This is an article that I was really excited to have the chance to write. The addition of camera technology to our mobile devices has to be one of the most significant changes in mobile handsets over the past decade. Nowadays, we regularly use our mobile phones for photography and for video recording without even giving it a second thought. However, look beyond the surface and there's actually a lot more you can do with a cameraphone.
Novel uses of a cameraphone include being able to observe infrared light: a whole part of the world that we usually can't see. Other novel uses include measuring your heart rate and your stress level and scanning physical documents.
Appearance on the Talknology Radio Show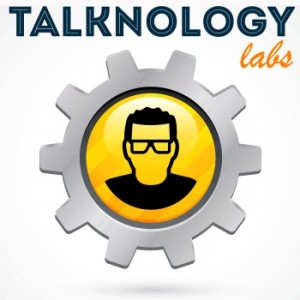 I recently made a guest appearance on the Talknology podcast. Talknology is a daily radio show that covers everything new in the world of consumer technology. Tune in to the episode of 28th November to learn more about how this blog got started and to hear my thoughts on 4G mobile networks, Google Chrome, Windows 8, Facebook on Android and the Windows Phone operating system.
I'm a big fan of Dave's radio show so do go and check it out and consider subscribing in iTunes.
Review of Google Nexus 4 and Nexus 10
Google released two cutting-edge mobile devices in November: the Nexus 4 smartphone and the Nexus 10 tablet.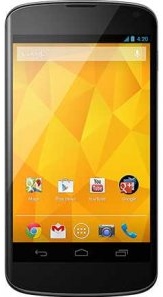 The Nexus 4 is one of my favourite smartphones at the moment: it's fast, it's powerful and it's available from just £239. This is a really significant price point as other devices of the same calibre usually retail for around £500 RRP (both the iPhone 5 and the Galaxy S3 launched at around £500). Providing that Google can resolve their ongoing stock shortages, this would be my choice as the best handset on the market to buy.
The Nexus 10 from Google and Samsung is also a fascinating device. It's got a super high-resolution display which beats that of the iPad and uses a next-generation ARM Cortex-A15 processor. Compared to today's Cortex-A9 processors, it's around 40% faster. Whilst it isn't a must-buy device like the Nexus 4, it's certainly worth considering so do pop over to giffgaff and check out my review of it.
Top 5 Things to Consider About Your Next Cameraphone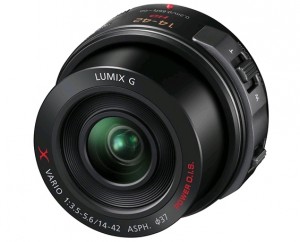 Mobile phone cameras have come a long way this year and consumers are finally looking at more than just megapixel ratings when comparing cameras. Some developments in the cameraphone space this year include the use of backside-illuminated (BSI) sensors which can capture more light and software improvements which make it possible to take photos much faster (reduced shutter lag).
In this guest post for Expansys, I discussed how to compare cameraphones. Important factors include the sensor employed by the camera, the type of flash which is used and the availability of applications such as Instagram. The Nokia Lumia 920 is particularly interesting as a photography device due to it's implementation of optical image stabilisation.
How does Wireless Charging work?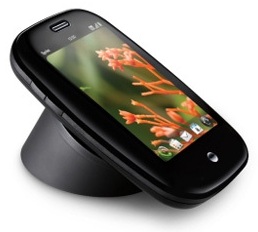 Towards the end of 2012, we've seen devices such as the Nexus 4 and the Nokia Lumia 920 coming with wireless charging capabilities.
I investigated wireless charging for giffgaff at the end of August – it's a fascinating technology which goes back more than a century. Whilst today's wireless charging technology requires you to place your phone on a special charging mat, future wireless charging technologies could allow the transmission of electricity across an entire room.
Using an NFC-enabled Smartphone to read a e-Passport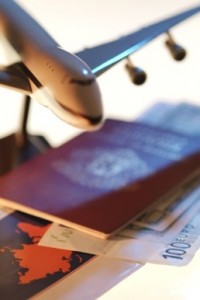 I remember being quite shocked when somebody first showed me it was possible to read an electronic passport using an NFC-enabled smartphone.
Whilst everybody talks about using NFC for contactless payments (something which isn't yet possible in the UK), the NFC capabilities of your smartphone can already be used for quite exciting things. This includes automating daily tasks based on tapping NFC tags and reading the data from your passport. I looked at some of these possibilities in a blog post for giffgaff.
Comparison of Smartphone Operating Systems
Apple, Google and Microsoft have been battling it out fiercely for the future of mobile technology. This has been primarily through their iOS, Android and Windows Phone operating systems.
In a guest post for Expansys in October, I compared the three mobile operating systems in terms of their user interface, application availability, customisability and hardware choice. This is a battle which will continue to be waged throughout 2013 so it's worth keeping an eye on this area.
Other Product Reviews:
I'm a freelance mobile technology writer based in London, UK. My goal is to help consumers gain a better understanding of mobile technology and to be more confident in using this technology in their daily life. Check out my profile for more information.
About Ken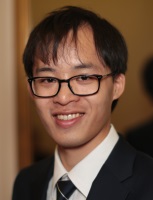 My passion is helping people to get the most out of their mobile phone. I've been blogging at Ken's Tech Tips since 2005.
Aside from writing about mobile technology, my interests are in software development, digital marketing and physics. Outside of the blog, I work with numerous technology companies helping them to explain their product and helping them to market it to consumers. Please get in touch for more information.