Ringtones in 2007 – A trip down memory lane…
May 16th, 2010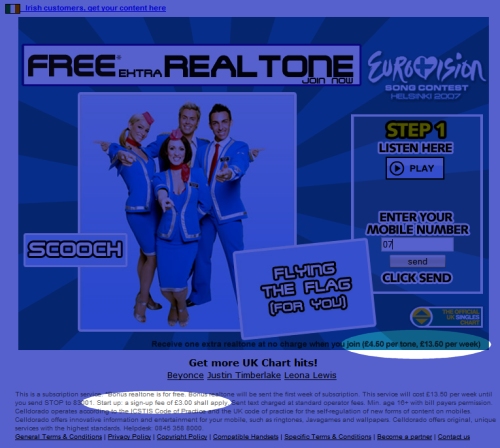 A trip down memory lane.
I've just found a screenshot of a mobile phone ringtone advert from around 2007 and it made me think about how times have changed:
In 2007, there were many phones which only supported polyphonic ringtones. Although some phones supported MP3 ringtones, many people didn't realise that they could download their own MP3s, copy that MP3 on to their phone and use it as a ringtone. Instead, there were people who would pay £4.50 to download a short MP3 clip!! These days you can buy top chart tracks in MP3 for 49p – about a tenth the price. Anyone remember the Crazy Frog and Mosquito ringtone fads?
In 2007, it was the cool thing for teenagers on public transport to play through all of their ringtones and compare.
This advert seems incredibly misleading. It advertised a "free realtone" but the small print reveals a £3 signup fee. Furthermore, users would be subscribed to a service where they receive 3 new ringtones per week at £4.50 each. One wonders how often people need to change their ringtones and how companies got away with charging so much.
This was a popup advert. Popup adverts have been long dead as a format since the advent of popup blockers in web browsers.
About Ken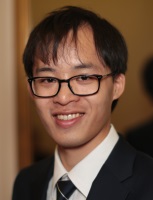 My passion is helping people to get the most out of their mobile phone. I've been blogging at Ken's Tech Tips since 2005.
Aside from writing about mobile technology, my interests are in software development, digital marketing and physics. Outside of the blog, I work with numerous technology companies helping them to explain their product and helping them to market it to consumers. Please get in touch for more information.