Reflection.js 2.0
September 30th, 2008
I'm pleased to announce the release of Reflection.js 2.0 – a cross-browser script to add reflections to images on your webpage.
It works in all the major browsers – Internet Explorer 5.5+, Mozilla Firefox 1.5+, Safari, Google Chrome and Opera 9+. On older browsers, it'll degrade and your visitors won't notice a thing. Best of all, it's under 5KB.
What's new?
Version 2.0 adds support for the new Google Chrome browser. Cheers to Levenez for the heads-up on this. This version has also been tested in Internet Explorer 8 and works absolutely fine and dandy!
Demo
See a demo of reflection.js 2.0 in action or try it out with one of your images on the reflect-o-matic.
The reflection.js download includes some more examples of how reflection.js can be used including varying the height, opacity and responding to user actions.
Thanks!
Thanks once again to everyone who has used the script, left feedback and helped to iron out any bugs or issues over the last years! If you use the script on one of your site or photo galleries, please leave a comment! It's really fantastic seeing how people put the script to use!
Related Posts
About Ken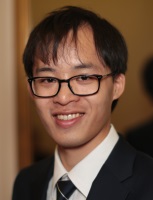 I'm a freelance writer specialising in mobile technology. I've been blogging at Ken's Tech Tips since 2005 with the aim of demystifying mobile technology for the rest of us.
Before writing about mobile technology, my background was in space & atmospheric physics. I have also worked in software development. Nowadays, I help companies to explain mobile technology to their customers. Please check out my portfolio or get in touch for more information. I'm also on Google+.