Prize Draw: Win an Apple iPad 4 or a Google Nexus 10 Tablet
March 25th, 2013
How well do you know your mobile tariffs? Fill in our survey for a chance to win a new tablet.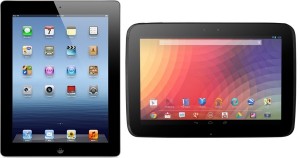 Mobile phone tariffs aren't always the easiest things to understand. In conjunction with the nice folks at giffgaff, we're running a short survey to discover the nation's understanding of mobile phone tariffs. We're hoping to find out how you choose mobile phone tariffs and what the major sources of confusion are.
The survey will take around 2 minutes to fill in and once you've done that, you'll be entered into a prize draw to win a new tablet. Winners can win either an iPad 4 (Retina iPad) or a Nexus 10.
Prizes: Win an iPad 4 or Nexus 10
If you complete the survey, you'll be entered into a prize draw to win either an iPad 4 and a Nexus 10.
Apple iPad 4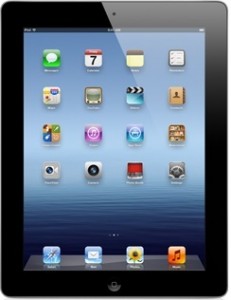 The iPad is the UK's best selling tablet and it's easy to see why. Featuring a super-sharp 'Retina' display (9.7-inches, 264 pixels per inch) and the advanced Apple A6X processor, the fourth-generation iPad is a tablet that looks great and performs impressively. It runs on Apple's iOS operating system – the same software that powers the iPhone and the iPod Touch.
iPad users have access to over 300,000 apps. Key features including the 5 megapixel camera, the ability to video conference through FaceTime and the Siri virtual assistant.
You can find out more on the iPad 4 on Apple's website.
Google Nexus 10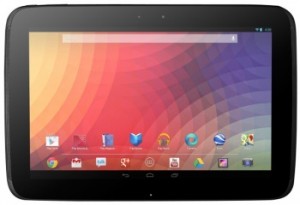 The Nexus 10 is the flagship tablet device from Google. Designed in conjunction with Samsung, it has an ultra-sharp 10.1-inch display at 300 pixels per inch. It also features a speedy dual-core processor.
The Nexus 10 runs Android 4.2 Jelly Bean. With Jelly Bean, every member of your family can have their own login on the tablet. You'll be able to have separate e-mail accounts, home screens, applications and more.
The Nexus 10 comes with the complete suite of Google applications including Maps, Gmail and Chrome. Third-party applications can be downloaded from the Google Play store.
You can find out more about the Nexus 10 on Google's website.
Survey Information
The survey closes on Saturday 13th April at 7pm.
To take part in the prize draw, you'll need to enter your e-mail address at the end of the survey. You should also choose your preferred prize (either the iPad 4 or Nexus 10).
We only want to know your current understanding of mobile tariffs. There's no need to research any of the answers: it won't affect your chances of winning.
The promoter of this competition is giffgaff. Please refer to the terms and conditions here.
For more information on the survey & prize draw, see the giffgaff blog. Good luck!
About Ken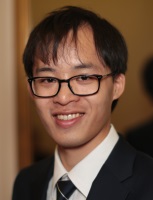 I'm a freelance writer specialising in mobile technology. I've been blogging at Ken's Tech Tips since 2005 with the aim of demystifying mobile technology for the rest of us.
Before writing about mobile technology, my background was in space & atmospheric physics. I have also worked in software development. Nowadays, I help companies to explain mobile technology to their customers. Please check out my portfolio or get in touch for more information. I'm also on Google+.