Post-MWC Price Cuts: Top 2010 smartphones now available from £20/month
March 1st, 2011
The cost of some of 2010's top smartphones has dropped substantially following this year's Mobile World Congress.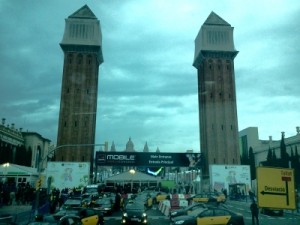 Earlier this month, we said that it was "probably worth waiting a couple of weeks" before buying a new smartphone. The reason? Mobile World Congress was taking place in Barcelona between February 14th and February 17th and we saw several product announcements from most of the world's major mobile manufacturers including Samsung, HTC, BlackBerry and LG.
Since the end of Mobile World Congress, we've seen 2010's smartphones dropping in price as retailers have been trying to clear some of their stock before the new phones enter the market. In this guide, we outline some of the price cuts.
What phones were announced at Mobile World Congress?
Samsung announced the Galaxy S II featuring a faster processor (dual-core 1GHz processor), a larger screen (4.3-inch Super AMOLED Plus) and an improved camera (8 megapixels).
HTC announced a successor to the HTC Desire: the HTC Desire S. However, there are few changes besides a new 0.3-megapixel front facing camera, an updated version of Android (also available for the HTC Desire as an update) and a slightly larger battery. They also announced the HTC Incredible S, HTC Wildfire S, HTC ChaCha and HTC Salsa.
LG announced the Optimus 3D – an Android based smartphone with a 3D stereoscopic display and a 3D camera. If you think 3D is a gimmick, the Optimus 2X is a new purely 2D-phone with a dual-core processor.
Is it worthwhile buying a 2010 smartphone?
Besides improved hardware (more processor cores, more megapixels, etc.) and improvements in software, there is nothing revolutionary or "paradigm-changing" about 2011's smartphones. In terms of software, there is a good chance that 2010's smartphones will receive a software update to the latest and greatest version of Android (Android 2.3 Gingerbread). The update has been confirmed for both the HTC Desire & Samsung Galaxy S.
If you really need to have the latest and greatest handset, stay away from 2010 handsets. If you're just looking for a great smartphone at a great price, we reckon this is a great time to pick up a bargain. The only consideration is that with a 24-month contract you'll be looking at March 2013 before you can change your phone again.
Deal 1: HTC Desire and Samsung Galaxy S now free on £20/month Vodafone contract
Vodafone are now offering both the HTC Desire and Samsung Galaxy S for free on a £20/month contract through the Carphone Warehouse. You'll pay a total of £480 over the 24-month contract: not much more than buying the phone SIM-free. The tariff isn't great for heavy users though: you'll get just 100 minutes, 500 texts and 250MB internet.
In our experience most people use around 200MB-250MB per month so whilst the 250MB/month *should* suffice for many users, it's a little too close for comfort for us. You can avoid this problem by making use of wi-fi whilst at home/school/work. If you exceed your 250MB data limit, you'll have to pay £5 for an each 500MB that you use.
For an extra fiver a month, you can get the HTC Desire or Samsung Galaxy S (an extra £7/month) with a much more comfortable allowance of 500 minutes, 5000 texts and 1GB internet on Three.
HTC Desire:
Samsung Galaxy S:
Deal 2: BlackBerry Torch now free on £25/month Vodafone contract with 500 minutes
Although BlackBerry did not announce any new phones at Mobile World Congress, the price of BlackBerry smartphones has seen a drop since Mobile World Congress. Vodafone, again through the Carphone Warehouse, are offering a free BlackBerry Torch on a £25/month contract. You'll get 500 minutes, unlimited texts and 500MB internet.
We've got an in-depth review of this offer.
Deal 3: ZTE Racer cut from £100 to £70 on Three Pay As You Go
The budget Android handset ZTE Racer has dropped in price from £99.99 to £69.99. The Racer features a 2.8″ screen, a 3.2-megapixel camera, FM radio, GPS and support for HSDPA (high-speed 3G), wi-fi and Bluetooth connectivity. Unfortunately, the Racer features a less-responsive resistive touchscreen. Engadget has a good review of the phone. The phone comes on Three's "All in One" tariff.
Deal 4: Orange and T-Mobile cut the cost of the Apple iPads by £100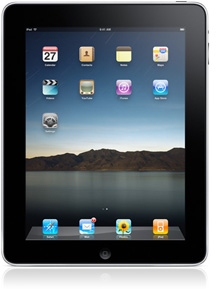 Although Apple wasn't present at Mobile World Congress, we're expecting them to announce a successor to the original iPad in March. Orange and T-Mobile have cut the upfront cost of their 3G iPad from £199 down to £99 (both new and existing Orange customers & existing T-Mobile customers). You'll still have to take out a £27/month contract to go with it (£25/month for existing Orange & T-Mobile customers).
Network
Customer Type
Upfront Price
Monthly Price
Total Cost over 24 months
Orange
New customers
£99
£27/month
£747
Existing customers
£99
£25/month
£699
T-Mobile
New customers
£229
£27/month
£877
Existing customers
£99
£25/month
£699
We're still dubious about whether it's worth buying an iPad with 3G connectivity – the large size of the iPad (10-inches) is slightly too large in our opinion for it to be a practical device to use on the go. More in our detailed review of the iPad 3G.
Other deals…
Have you noticed any other post-MWC price drops? Drop us a comment below and let us know!
About Ken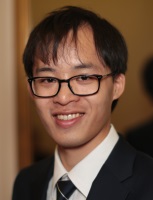 My passion is helping people to get the most out of their mobile phone. I've been blogging at Ken's Tech Tips since 2005.
Aside from writing about mobile technology, my interests are in software development, digital marketing and physics. Outside of the blog, I work with numerous technology companies helping them to explain their product and helping them to market it to consumers. Please get in touch for more information.