Transfer A Phone Number From Lycamobile to iD Mobile: Step-By-Step Instructions
Switching from Lycamobile to iD Mobile? It's a straightforward process to keep your existing phone number.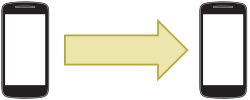 Step 1: Obtain a PAC Code from Lycamobile
The first step is to contact Lycamobile to obtain your Porting Authorisation Code (PAC Code).
You can get a PAC Code from Lycamobile by calling 322 on your Lycamobile handset. Alternatively, dial 020 7132 0322 from any other phone.
You can request a PAC Code over the phone at any time during Lycamobile's opening hours:
| | |
| --- | --- |
| Monday - Friday | 8.00am - 8.00pm |
| Saturday | 9.00am - 6.00pm |
| Sunday | 9.00am - 6.00pm |
A PAC Code is 9 digits long and follows the format ABC 123 456.
Lycamobile must provide a PAC code within 2 hours of your request. If they don't, they must provide a valid reason for why the PAC Code can't be issued. Your right to a PAC code is enshrined within Ofcom's "General Conditions of Entitlement" (May 2015, clause 18).
Your PAC Code is valid for 30 days. If you don't use it during this time, the PAC code will expire and you'll need to request a new one.
You shouldn't close your account at Lycamobile: it'll end automatically when your phone number is transferred to iD Mobile.
Step 2: Order your new phone or SIM card from iD Mobile's website

You should now order your new phone or SIM card using the iD Mobile website. Please select the type of tariff you're intending to move to:
For a full list of available tariffs and the latest iD Mobile deals, please refer to this page on iD Mobile's website.
iD Mobile will assign you with a temporary phone number during the transition process. This will allow you to test out the service before you finally transfer your phone number to iD Mobile.
Step 3: Give the PAC Code to iD Mobile
Once your new phone or SIM card arrives from iD Mobile, switch it on and make sure everything's working properly. If you need to return/replace the new phone or SIM card, please do this before the phone number transfer.
Once you're happy to continue with the phone number transfer, contact iD Mobile and provide them with your PAC Code.
Your PAC Code should be entered on iD Mobile's online form. Alternatively, you can give the PAC Code to iD Mobile by calling 7777 on your iD Mobile handset. You can also call 0333 003 7777 from any other phone.
You must provide the PAC Code to iD Mobile within 30 days of it being issued by Lycamobile. If the PAC Code has already expired, you'll need to return to step 1 and request a new PAC Code from Lycamobile.
Lycamobile Pay As You Go customers: Try to use up your remaining credit as it can't be transferred to iD Mobile.
Step 4: Phone Number Transferred (Next Working Day)
As long as you've submitted your PAC Code to iD Mobile before 6.00pm, your phone number transfer will normally be scheduled for the next working day (Monday to Friday only, excluding English bank holidays). After 6.00pm, you'll need to wait one extra working day for your number to be transferred.
On the day of the transfer, you'll momentarily lose coverage on both mobile networks. When this happens, restart your handset on iD Mobile. You should find that the iD Mobile phone or SIM card will now associated with your original phone number.
If you see an error message (e.g. "SIM card registration failed"), this means it's time to restart your phone.
Once the phone number has been transferred to iD Mobile, your account on Lycamobile will automatically be closed. You'll receive a final bill from Lycamobile for any outstanding charges.
Get the Latest Deals from iD Mobile »
Any Other Questions?
In case of any problems during the transfer of your phone number, you should contact your new mobile network (iD Mobile) with details of the problem.
If you have any other questions on using a PAC Code, please see my in-depth guide to transferring your phone number between networks. You can also read comments from other visitors of this site.
« Full Article: "PAC Codes - How to transfer your mobile number when switching networks"
About Ken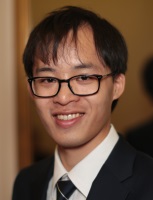 My passion is helping people to get the most out of their mobile phone. I've been blogging at Ken's Tech Tips since 2005.
Aside from writing about mobile technology, my interests are in software development, digital marketing and physics. Outside of the blog, I work with numerous technology companies helping them to explain their product and helping them to market it to consumers. Please get in touch for more information.