Orange TV coming to an iPhone near you, UK?
March 26th, 2009
Could Orange launch an iPhone in the UK with a free television service?

photo: Steven Fernandez
Unwired View reports that Orange is launching a mobile television service for it's iPhone subscribers in France.
Starting April 7, if you're an Orange customer who has an Origami Star Plus plan of  at least €42, you'll be able to watch 20 TV channels from Orange TV's offering – for free, directly on your iPhone.

For accessing all 64 Orange TV channels, you'll have to add the TV Max option (€9 per month).

The TV connection is made via Orange's 3G network, and it's said it can also work via EDGE, where 3G isn't available.
It is believed that this move has a lot to do with the fact that Orange has lost it's exclusivity on the iPhone in France. The French Competition Council banned the Orange iPhone exclusivity deal last year and as such rival networks SFR and Bouygues are now offering the iPhone. SFR are selling the iPhone from April 9th and Bouygues Telecom from April 25th. Orange's launch of a free television service is an offering intended to keep their customers from switching to rivals.
This demonstrates very well that competition in the iPhone market would be a very good thing for the consumer – we'll see cheaper contracts, cheaper phones and more services.
It's rumoured that O2 is also losing it's UK exclusivity on the iPhone this summer with Orange rumoured to also be getting the iPhone. Mobile Choice speculates that Orange might also be bringing their free mobile TV service to the UK in order to lure people away from O2.
For anyone wanting to buy an iPhone – it's probably well worth hanging around for the summer for the rumoured new iPhone and the possibility of a price war between O2 and Orange.
About Ken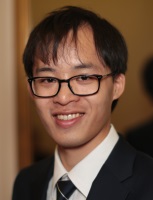 My passion is helping people to get the most out of their mobile phone. I've been blogging at Ken's Tech Tips since 2005.
Aside from writing about mobile technology, my interests are in software development, digital marketing and physics. Outside of the blog, I work with numerous technology companies helping them to explain their product and helping them to market it to consumers. Please get in touch for more information.