Orange launches 'The Works': Unlimited Calls & Texts From £26/month
February 28th, 2013
We review Orange's latest tariff offering: The Works. They're offering unlimited calls and texts with internet from £26/month.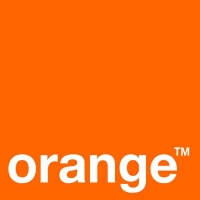 Orange has revamped their Pay Monthly offerings today and launched a new flagship tariff, The Works. Developed in response to greater smartphone ownership, the new tariff comes with unlimited calls and unlimited texts and starts at just £26/month. Customers simply need to choose the amount of data that they want with options ranging from 250MB (£26/month) to 8GB (£51/month).
The launch of 'The Works' puts Orange in direct competition with other mobile networks that have offered long offered unlimited calls & texts on their flagship tariffs. For almost three years, Three has offered essentially unlimited calls & texts on their flagship The One Plan (see our review). Other networks have responded in the past year by launching O2's On & On, T-Mobile's The Full Monty and Vodafone's Red Plan.
In this article, we present our full review of The Works. We'll look at the different tariff options and see which one is the most appropriate for you. We'll also look at how The Works compares against offerings from other networks.
What is 'The Works'?

The Works is the new flagship Pay Monthly contract from Orange. Available on a range of handsets from Orange including the Apple iPhone 5 and the Samsung Galaxy S3, the new tariff starts from £26/month with unlimited calls and texts. There's also an inclusive download allowance starting from 250MB per month. Larger download allowances are available at a greater monthly cost with a maximum of 8GB of data being available for £51/month.
The full range of tariff options are as follows:
Customers with The Works will also get unlimited wi-fi access at hotspots run by BT and on Virgin's London Underground hotspots. There's also a free swapable that gives you access to a choice of content from The Times, Sky Sports and Deezer. The swapable can be changed once every 30 days.
Note that there may be an additional upfront cost for your handset.
Which data offering should I choose?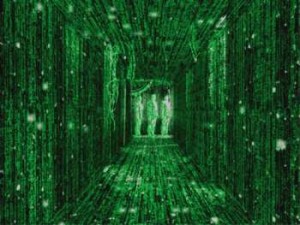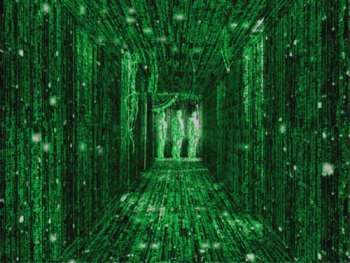 Rather than just choosing the cheapest option, it's important to spend some time considering the different versions of The Works and choosing the most appropriate data allowance for your usage. Amongst UK consumers, the average monthly data consumption is 300MB. For this reason, we recommend choosing a data allowance of 500MB or more to give yourself a buffer.
If you use your smartphone to watch online video, data consumption can be significantly higher. One hour of online video would use up the entirety of your 500MB download allowance. Data consumption can also be significantly higher than average if you listen to online radio, download a large number of apps or use the tethering functionality to connect your phone to a computer.
The following table can give you an idea of what is possible on the 250MB, 500MB and 1GB packages:
| | 250MB corresponds to… | 500MB corresponds to… | 1GB corresponds to… |
| --- | --- | --- | --- |
| Basic webpages (mainly text) | 2,500 | 5,000 | 10,000 |
| Rich webpages (with multimedia, e.g. BBC) | 750 | 1,500 | 3,000 |
| Basic e-mails | 250,000 | 500,000 | 1,000,000 |
| Rich e-mails (with attachments) | 500 | 1,000 | 2,000 |
| Downloading/streaming music | 50 songs | 100 songs | 200 songs |
| Downloading/streaming video | 30 minutes | 1 hour | 2 hours |
| Skype voice call | 7.5 hours | 15 hours | 30 hours |
| Skype video call | 1 hour | 2 hours | 4 hours |
| Listening to online radio | 4 hours | 8 hours | 16 hours |
| Downloading/updating apps | 40 apps | 80 apps | 160 apps |
Source of estimates: O2 [1, 2]. Our testing found a Skype mobile voice call consumes around 0.55MB/minute (70kbps). Skype video call uses 4MB/minute (500kbps). Online radio calculation assumes 128kbps bitrate. Average size of app is 6.1MB (based on a sample of the top 20 Android apps).
For more information, see our full guide to download allowances.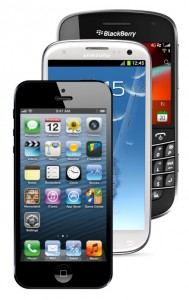 If you're a heavy smartphone user, you may want to consider a download allowance that is greater than 1GB. Although Orange has some tariffs with a larger download allowance (3GB, 5GB and 8GB), we recommend against these options. This is because they tend to be over-priced when compared to their competitors.
For £36/month, you'll get unlimited internet on Three's The One Plan and on T-Mobile's The Full Monty. Given these alternatives, it doesn't make sense to pay more on Orange for a smaller download allowance. If you have the unlimited data offerings from Three and T-Mobile, you can use your smartphone to your heart's content without worrying about download limits. T-Mobile shares the same network as Orange so the service and coverage you receive should be identical.
How does 'The Works' compare against offerings from other networks?
The Works can be best compared against the following rival offerings:
The upfront cost of the handset and the monthly cost of the airtime can differ substantially across networks. For this reason, you should look at both when choosing the best value option. We recommend calculating the total cost of ownership as this is the clearest way of comparing contracts.
What handsets are available on 'The Works'?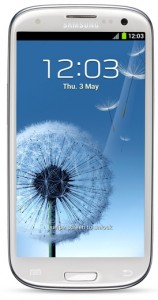 Orange are offering their entire range of handsets on 'The Works'. On the £36/month tariff which comes with 1GB of data, some of the most popular options include:
Samsung Galaxy S III – The bestselling Android handset from Samsung. Features a large 4.8-inch display and a powerful quad-core processor. £49.99 upfront plus £36/month on The Works.
Apple iPhone 5 – Bestselling smartphone from Apple with a 4-inch Retina display. This is the version with 16GB of storage. £69.99 upfront plus £36/month on The Works.
Samsung Galaxy Note II – The super-sized Android "phablet" from Samsung. It features a 5.5-inch display and "S Pen" functionality for sketching, drawing and taking notes. £49.99 upfront plus £36/month on The Works.
You can see a full list of the available handsets on the Orange website.
Is it possible to get 'The Works' as a SIM Only deal?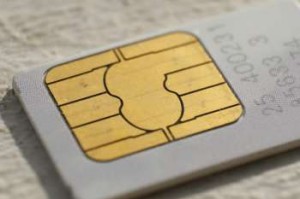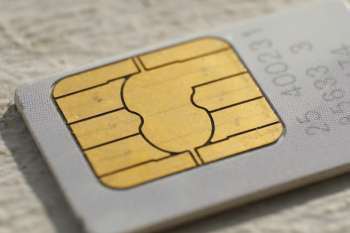 A SIM-only contract is an airtime-only tariff. With a SIM-only deal, you won't get a new phone: you simply get a new SIM card that slots into the back of a phone you already own. Because you don't get a new handset, the monthly cost is usually much lower and contracts are much shorter (either 30 days or 12 months).
Whilst Orange has a range of SIM only contracts, they don't offer 'The Works' as a SIM Only deal. This means that you'll need to look elsewhere for unlimited calls & texts on a SIM only tariff. Across the major networks, the following options are available:
For more information, check out our guide to unlimited call & text tariffs. If you're keen to stay on Orange due to coverage, consider The Full Monty SIM from T-Mobile instead. T-Mobile shares the same network as Orange (coverage is identical on both networks) and offers unlimited calls, unlimited texts and unlimited internet for £21/month.
What other tariffs do Orange offer?
As well as 'The Works' tariff, Orange offers a range of "Animal" plans. These include the Panther plans, the Dolphin plans and the Canary plans. You can see a full list of tariff options on the Orange website.
Can I use 4G on 'The Works'?
No. Orange provides a 2G and 3G mobile service. They do not currently provide 4G services and they are not expected to do so in the future.
Orange is a sub-brand of the EE mobile network. EE consists of three separate brands: their primary 4G EE brand and two 3G brands, Orange and T-Mobile.
Under the present policy of the company, Orange and T-Mobile will remain as 3G brands. Their customers will have access to the EE 3G network. This should give typical download speeds of around 4Mbit/s – easily enough for browsing, e-mailing, downloading and streaming. 3G is fine for pretty much anything that you'd want to do on a smartphone.
Customers who want an even-faster service with 4G will need to sign up for EE. Whilst EE offers download speeds of around 15Mbit/s, our view is that the majority of consumers will see little benefit from the higher speeds offered by 4G.
For more information on the differences between 3G and 4G, see our guide to the key benefits of 4G and to the real-world differences in download speeds.
EE, Orange and T-Mobile share the same 3G network. You'll experience identical 3G coverage across all three networks.
Are there any student discounts available on Orange?
If you're under 24, be sure to enrol in the Orange U24 offer. This will give you an additional 1GB of data to use every month. You don't need to be a student to get this offer: you simply need to provide proof of age to get it.
You can find out more about Orange U24 in our full review.
I'm switching to Orange. Can I keep my current phone number?
Yes. You can keep your current phone number when moving to Orange. To do this, ask your current mobile network for a PAC code. This is a nine-digit code that will authorise Orange to take control of your phone number. Once your new phone arrives from Orange, get in touch with Orange Customer Services on 150 (or 07973 100 150 if you're calling from a landline). Give them the PAC Code from your previous network and they'll have your number moved over in 24 hours.
Our PAC Code Finder provides a step-by-step guide to transferring your mobile number to Orange.
Where can I find out more about 'The Works'?
You can find out more about 'The Works' on the Orange website. The Works is available as a 24 month contract from £26/month.
About Ken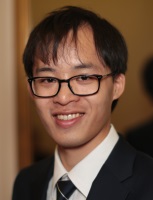 My passion is helping people to get the most out of their mobile phone. I've been blogging at Ken's Tech Tips since 2005.
Aside from writing about mobile technology, my interests are in software development, digital marketing and physics. Outside of the blog, I work with numerous technology companies helping them to explain their product and helping them to market it to consumers. Please get in touch for more information.