O2 Simplicity SIM-only tariffs reviewed and compared
June 12th, 2010
O2's Simplicity tariffs are SIM-only Pay Monthly mobile contracts which could provide huge savings for people happy with their current phone or approaching the end of their contract.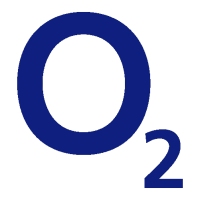 If you've reached the end of your current contract or you're currently on Pay As You Go you'll often find you can save money with SIM-only tariffs. SIM-only tariffs are mobile contracts provided without a handset – for that reason they tend to be about £15 per month cheaper than traditional contracts.
Simplicity is O2's SIM-only offering. Tariffs range in price from £10/month to £50/month and are as 1 month contracts or 12 month contracts (the 12 month contracts are £5/month cheaper). All Simplicity tariffs include unlimited texts.
Simplicity tariffs are available in 4 variants:
Simplicity – This is the standard Simplicity tariff designed for users who don't need an unlimited data connection. All Simplicity tariffs have unlimited texts and all tariffs except the cheapest £10/month tariff also offer the choice of "unlimited" calls to either other O2 customers or landlines.
Simplicity for smart phones – The Simplicity tariff designed for users with smart phones which require unlimited data connections. It's £5/month pricier than the standard Simplicity tariff. (Note that we expect this tariff to become limited soon but this will not affect customers who sign up before the limits are imposed; see below)
Simplicity for iPhone – This is identical to "Simplicity for smart phones" but additionally offers access to Visual Voicemail and BT Openzone hotspots. There are no additional charges for Visual Voicemail and BT Openzone. We've got more information about Simplicity for iPhone here.
Simplicity for Blackberry – This is identical to "Simplicity for smart phones" but with BlackBerry push email and access to BT Openzone hotspots. There are no additional charges for BT Openzone.
Note that this is not to be confused with O2's Simplicity Pay As You Go tariffs.
What Simplicity tariffs are available?

photo: Jeff Kubina
The cost of the standard 12-month Simplicity tariffs are:
| Minutes | Texts | Monthly Cost |
| --- | --- | --- |
| 600 | Unlimited | £15 |
| 900 | Unlimited | £20 |
| 1200 | Unlimited | £25 |
| Unlimited | Unlimited | £40 |
For a 1 month contract, add £5 per month.
For Simplicity for smart phones/iPhone, add £5 per month.
How does Simplicity compare to other SIM-only tariffs?
If you go for the 12 month contracts, we think you'd be hard pressed to find a cheaper deal elsewhere. Particularly on the lower-price tariffs, it's worth going for the 12 months. For example 300 minutes costs £15 on a 1-month contract but just £10 on the 12-month contract (a saving of 33%). Keeping the monthly contract for 12 months would cost the same as 18 months on the yearly contract.
For the higher priced tariffs, the £5/month cost saving is less substantial (for example the £45/month unlimited calls package is only discounted to £40/month – roughly a saving of 10%). For these tariffs, it may be worth opting for the monthly option so you can switch to a cheaper deal at any time.
If you rarely make calls or use the internet, 3 have a "SIM Only Texter" tariff. You get 1,000 texts and free voicemail for £5/month. There is also a "SIM Only Internet" deal with 1GB/month – also for a fiver.
Can I keep my existing number?

photo: Jeff Kubina
Yes. If you are currently an O2 customer, the best way to switch to Simplicity is to call O2 Customer Services and ask them to switch you to Simplicity. You keep your existing phone, SIM card, phone number… the only thing you'll notice is that your next bill is smaller.
If you're switching from another network, you'll need to ask for a PAC code from your current network. You'll also have to make sure your phone is unlocked (and compatible if it's a non-UK phone) – otherwise it won't accept your O2 SIM card.
Kind of. The main difference is that "Simplicity" PAYG tariffs are pre-pay whereas Simplicity SIM-only tariffs are post-pay. In other words, on Simplicity PAYG you need to top-up at the supermarket/online/etc. before you can use it; on Simplicity SIM-only you're sent a bill at the end of the month.
Simplicity SIM-only tariffs tend to be cheaper than their PAYG equivalents – however the "£5/month for unlimited texts" deal on Simplicity PAYG could appeal to some.
What's the fair usage policy on the internet?

photo: Jeff Kubina
We've highlighted many times on Ken's Tech Tips about how "unlimited" isn't really unlimited. Most networks advertise fair usage allowances for their unlimited internet packages between 500MB and 1GB. O2 are unique in that they don't advertise a limit but this doesn't neccessarily mean there is no limit – it could just mean they are less upfront about what the limits are. The jury is still out on how much data you can actually use on O2 Pay Monthly contracts before they cut you off.
Note that from June 24th 2010, O2 are introducing fair usage limits on their Pay Monthly mobile contracts. We haven't yet heard how "Simplicity" tariffs will be affected. However, any download limits will only affect customers who begin their contracts after the 24th June.
How do I sign up?
You can sign up for Simplicity at the O2 website.
About Ken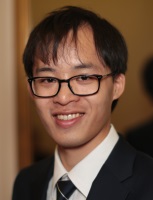 My passion is helping people to get the most out of their mobile phone. I've been blogging at Ken's Tech Tips since 2005.
Aside from writing about mobile technology, my interests are in software development, digital marketing and physics. Outside of the blog, I work with numerous technology companies helping them to explain their product and helping them to market it to consumers. Please get in touch for more information.