My experience switching to the HTC Desire on T-Mobile
April 19th, 2010
Earlier this week, I took the plunge and switched my main phone to the HTC Desire on T-Mobile. I document some of my experiences with switching network and phone here.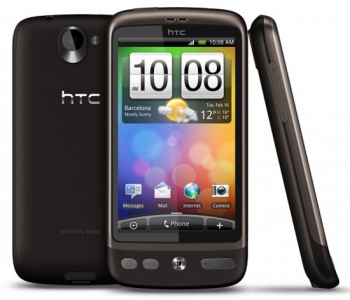 One of the benefits of being a blogger about mobile technology is that you find out about all the new product releases and mobile tariffs as soon as they come out (it is my job after all!). When the much-hyped HTC Desire smartphone (essentially the Google Nexus with a shiny HTC user interface) was made available on a £10/month  T-Mobile contract with unlimited texts and internet, I jumped ship immediately.
I wrote in my previous commentary that the smartphone had finally "made it to the mass-market" and this was a real game changer. Previously I was a Pay As You Go customer on O2 Text and Web (I use a lot more texts/data than minutes) but here finally was a contract which made was great value, made a lot of economic sense and provided a cutting-edge smartphone.
Since I made that post, several things have happened:
T-Mobile's £10/month tariff is now £15/month. Unfortunately the game changing £10/month tariff has disappeared from T-Mobile. It's now £15/month for 100 minutes, unlimited texts (with the free Booster) and 3GB internet. Although we're disappointed the price has gone up, the £15/month price is still comparable or cheaper than many SIM only tariffs. We still think it's absolutely fantastic value and I would still highly recommend it as soon as possible.
Four more networks have launched the HTC Desire. Three, Orange, Vodafone and Virgin have now launched the HTC Desire too. T-Mobile is still by far the cheapest. Given the low price point of the T-Mobile HTC Desire tariffs compared to the other networks, we wonder if they'll raise their prices to bring it in line with the other networks.
There has been a severe stock shortage of HTC Desire across all of the networks. I waited 11 days for my T-Mobile HTC Desire to arrive (although I hear things are a bit better now). Vodafone experienced shortages, Orange experienced delays, several readers ordering the Desire on 3 have experienced delays and O2 haven't even got round to announcing tariffs for it yet. Some networks have stopped upgrades for existing customers and are only offering the HTC Desire for new customers for the time being.
So in the last few days I've been migrating my contacts/phone numbers/etc over to my HTC Desire and moving my number from O2 to T-Mobile.
Taking my number; obtaining my PAC Code

photo: The Pug Father
I requested a PAC code from O2 (my previous network). It took a quick call to customer services and O2's Retention department where they went through the standard routine of trying to keep me on their network by offering me special deals, promoting their own smartphone tariffs (they even tried to sell me the Text & Web tariff that I was already on) and alternative smartphones (Windows phones… urgh!).
I've never had a bad word to say about O2 Customer Services. From my experience, they've always been very friendly, helpful and knowledgeable. Once again they were fantastic: they were never forceful in trying to prevent me from leaving the network and they provided me with my 8 digit PAC code straight away over the phone.
T-Mobile wouldn't accept my PAC code until after I had placed my order and received my phone in the post. I was given a temporary T-Mobile number and asked to call T-Mobile customer services once I had received my phone and then to provide my PAC code. The important thing to be aware about is that it takes 2 working days to move your number between networks. I gave T-Mobile my PAC code on a Thursday and my number moved to T-Mobile on Monday morning.
Again, from my three calls to T-Mobile customer services, the T-Mobile staff were very helpful and welcoming.
Once you've used your PAC code, your old SIM card will be disabled. My Viewty phone displays the message "Please insert USIM". It's a good idea to either grab a free SIM card so you can keep using your old phone or to recycle your phone.
Transferring my phone book


photo: How can I recycle this
One challenge was transferring my phone book from my old LG Viewty to my new HTC Desire. There was one thing really helped me in this regard: my LG Viewty was unlocked so I could put my T-Mobile SIM card in it and copy my contacts onto the SIM card. I discussed some of my experiences in a previous article.
Experiences with HTC Desire
I will outline some of my experiences with the HTC Desire in a future article.
Summary
So to summarise:
I used a PAC code to transfer my phone number from O2 to T-Mobile. It takes 2 days to port a number between networks.
My old O2 SIM card was disabled in this process. The phone is still fully functional but it displays a SIM card error. I can still use the phone but a new SIM card is required though. Free SIM cards are easily available though bear in mind if your phone is locked you'll need to grab a SIM from the same network or unlock it first.
I was able to transfer my phone book by copying it to my SIM card.
The HTC Desire is available on T-Mobile on tariffs from £15/month. All of the T-Mobile tariffs include 3GB/month free internet and unlimited texts (with the right Flexible Booster). It is also available on the other major UK mobile networks.
About Ken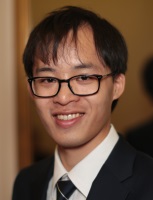 My passion is helping people to get the most out of their mobile phone. I've been blogging at Ken's Tech Tips since 2005.
Aside from writing about mobile technology, my interests are in software development, digital marketing and physics. Outside of the blog, I work with numerous technology companies helping them to explain their product and helping them to market it to consumers. Please get in touch for more information.