Mobile World Congress 2011 (MWC): What does it mean for you?
February 10th, 2011
The annual Mobile World Congress is taking place in Barcelona from February 14th to February 17th.

What is Mobile World Congress?

Mobile World Congress is a the 4-day annual gathering of the mobile industry worldwide. Representatives from major mobile networks, phone manufacturers and software developers will be attending the show in Barcelona which will be held between February 14th and February 17th this year. The show is also well-attended by analysts, journalists and technology bloggers.
Because of the size of Mobile World Congress, many mobile companies choose to make their main product announcements at the Mobile World Congress. We're expecting to see a whole bunch of new products from major manufacturers such as Samsung, HTC, LG and Sony Ericsson as well as possibly the first wave of Android 3.0 (Honeycomb) tablet computers. These product announcements will dominate the front pages of the world's technology publications for the next week or two so expect to hear a lot more about mobile technology in the coming days.
What are we expecting to see at Mobile World Congress?
Most mobile phone companies will make their main product announcements this year at Mobile World Congress. Keep an eye on Samsung, Sony Ericsson, HTC and LG – all four are holding press conferences where they are expected to launch new Android-based phones and tablets. We're also going to see keynote speeches by the CEOs of Microsoft, Nokia, Research in Motion (the manufacturers of BlackBerry) and Google.
The technology blogosphere has been buzzing about a possible change in strategy by Nokia (a partnership with Microsoft perhaps) as well as a new generation of tablet devices.
Will Apple be making an announcement at the Mobile World Congress?

photo: visualpanic
Apple does not make announcements at Mobile World Congress. In the last 4 years, Apple have announced updates to the iPhone in June.
Is now a good time to buy a new phone?
Probably not, no. It's probably better to wait until the Congress finishes.
If you're looking for cutting-edge technology, today's "cutting-edge" will be out of date in a few weeks time. And if you're not particularly bothered with cutting-edge technology, it's probably still worth waiting a couple of weeks… the price of 2010's top phones will inevitably drop as retailers aim to clear their stock before selling the newly-announced phones.
Where can I follow the news from Mobile World Congress?
Technology blogs such as Engadget, Gizmodo and MobileCrunch are great places to follow all the news from Mobile World Congress. Typically these publications will employ an entire team of writers to cover the event and will "live blog" the conference (providing up-to-the-minute news on what's going on at the Congress). The key announcements may also make their way into mainstream press outlets such as BBC News. You can also keep an eye on the #mwc11 hashtag to see reaction to the MWC announcements.
We'll also be providing updates from Barcelona at our Twitter feed (@kenstechtips) along with some further analysis here at the blog. And in the coming months, we'll be dissecting the announcements made at MWC and cutting through the hype to find out whether the newly-announced products are really going to make that much difference to your life.
About Ken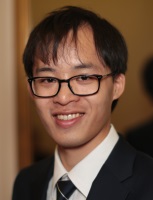 My passion is helping people to get the most out of their mobile phone. I've been blogging at Ken's Tech Tips since 2005.
Aside from writing about mobile technology, my interests are in software development, digital marketing and physics. Outside of the blog, I work with numerous technology companies helping them to explain their product and helping them to market it to consumers. Please get in touch for more information.