Mobile Phone Security Tips and Applications: Free tracking and data wiping applications
April 18th, 2011
According to the Metropolitan Police, up to 10,000 mobile phones are stolen each month. With the amount of personal information we store on smartphones today, it's never been more important to protect your phone.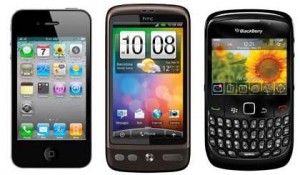 Losing your mobile phone is a stressful experience. Not only can it be costly to replace a mobile phone, it can be worrying to think about the amount of personal information we store on our phones (contacts, saved passwords, e-mail accounts… perhaps even online banking logins) and what would happen if that information falls into the wrong hands.
Thankfully, there are a few simple tips for protecting your phone and free applications which can help you to track a stolen phone or wipe all of your personal data from the device.
I've lost my mobile phone. What should I do?
You should immediately report the loss of your mobile phone to the police and to your network operator. It's important to do this as soon as possible: you could be held liable for any call charges incurred before the theft is reported and only once it's been reported can your network operator can bar your phone from being used in the UK. For Pay Monthly customers this is particularly important: you may have a credit limit of several hundred pounds on your account so you could be liable for a fairly large bill.
You can contact your mobile phone network through the following links:
How can I protect my mobile phone?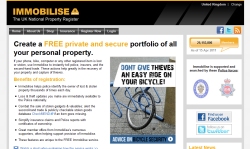 There are several key tips you can take to protect your mobile phone against loss and theft:
Record the IMEI number. If you've not done it yet, make a note of your phone's IMEI number. You can find this by dialling *#06# on your phone's keypad. Write this down somewhere safe. You'll need this number at a later date if you need to report it as stolen.
Register your phone at Immobilise. Register your phone and contact details at Immobilise.com. This will help the police return your phone to you if it's ever lost or stolen.
Use common sense. The most important way to protect against loss and theft is to use your common sense. Thieves are opportunists so keeping your phone hidden away in a pocket or a bag when it's not in use can make all the difference. Keeping your phone out of sight will stop you from advertising your valuables to thieves (e.g. by not leaving your phone on a table). Using your phone in dark or crowded places is also risky – so be particularly wary about using your phone at bus stops, train stations and music festivals.
Set up a PIN code. Set up an unlock code or an unlock pattern on your phone. This will make it harder for thieves to access your personal information.
Get a cheap second phone. If you're going out clubbing or to a music festival, it doesn't make sense to take a brand new state-of-the-art £500 smartphone with you. Instead, pick up another phone – really basic handsets are available from £10. You can use your SIM card in that phone providing it's not locked and you'll have the same phone number regardless of which phone you use with the SIM card.
Install a free mobile security application. A range of free applications are available for the iPhone, Android smartphones, BlackBerry smartphones and Windows Phones. These applications will allow you to track your phone with GPS, remotely lock your phone or remotely wipe all of the data in the event that it gets stolen.
What free mobile security applications are available for the iPhone?
Apple provide a free iPhone security application called "Find My iPhone" through the iTunes Store. You'll need an iPhone, iPad or iPod Touch running iOS 4.2 or later. The application allows you to track the phone's location via GPS and to remotely lock or wipe your iPhone. You can also remotely cause your iPhone to ring even if it's on silent (ideal if you've lost it down the back of a sofa). You can use access Apple's MobileMe website from any computer to use these features.
What free mobile security applications are available for Android?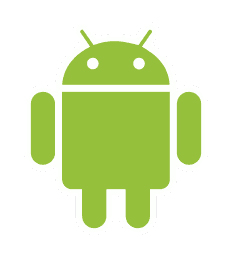 Some Android phones will come with built in security applications. For example, HTC include HTCSense.com on some of their smartphones and Samsung include Samsung DIVE on some of their Android smartphones. Using the built-in applications and the respective online interfaces, you'll be able to trace the location of your phone or remotely lock/wipe your phone.
If your Android smartphone doesn't come with a built-in mobile security application, you can download a free application called Lookout Mobile Security from the Android Market. As well as allowing you to track your phone, Lookout also includes a free anti-virus solution and will automatically backup your address book & contacts to the cloud.
What free mobile security applications are available for BlackBerry?
BlackBerry provides a free application for their phones called BlackBerry Protect. It's a free download from BlackBerry App World (for consumers, but not for businesses). It'll allow you to remotely lock, locate and wipe your BlackBerry phone from the BlackBerry Protect website. BlackBerry Protect can also backup your personal data such as your phone book, calendar, memos and text messages.
What free mobile security applications are available for Windows Phone?
Lookout Mobile Security is available for the Windows Phone. It'll allow you to track your phone via GPS as well as blocking viruses and backing up your phone book online. It's a free download from the Lookout website.
Final words…

Using common sense and basic security precautions, hopefully you'll never suffer the problem of a lost mobile phone. But as a precaution, the free applications listed on this page can help to give you peace of mind that if it does happen, your personal data won't fall into the wrong hands.
There have been several stories in the national press of people who've managed to track down stolen/lost phones using mobile security applications. But if it does happen to you please report the stolen phone and its location to the police rather to trying to recover the phone yourself: it's not worth endangering yourself to recover a mobile phone.
About Ken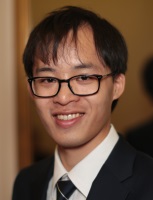 My passion is helping people to get the most out of their mobile phone. I've been blogging at Ken's Tech Tips since 2005.
Aside from writing about mobile technology, my interests are in software development, digital marketing and physics. Outside of the blog, I work with numerous technology companies helping them to explain their product and helping them to market it to consumers. Please get in touch for more information.