Mobile Phone Etiquette & Faux Pas: Fill In Our Survey & Win a Galaxy Note
July 10th, 2012
What counts as acceptable etiquette when you're using your mobile phone? Win a Samsung Galaxy Note by filling in our 1-minute survey!
The etiquette that surrounds how we use mobile phones is changing all the time. For example, is it acceptable to use your mobile phone at the dinner table? Is it OK to answer an incoming call or to reply to a text message? How about checking in to Foursquare or playing 'Angry Birds' when you're at a restaurant? Is there anything wrong with using your mobile phone on the toilet on the loo or during class? How about Googling the answers for a pub quiz?
What details is it acceptable to share about your life on Facebook and Twitter? Do you share every single small detail including what you have for breakfast or is Twitter something you use only to share interesting links and news articles? What are the top mobile phone faux pas that you commit in everyday life?
Win a Samsung Galaxy Note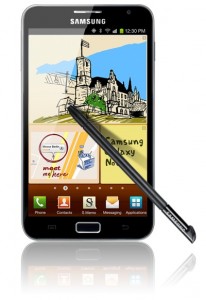 We want to learn more about your attitudes to mobile phone usage and how you use your phone so we've teamed up with the nice folks at giffgaff to run a short survey about your mobile phone "crimes". It takes just one minute to complete the survey and you'll be entered into a prize draw where one lucky Ken's Tech Tips reader will win a brand new Samsung Galaxy Note.
The Samsung Galaxy Note is an Android-based smartphone from Samsung. It features a beautiful 5.3-inch HD Super AMOLED display which makes your photos and videos look stunning and the ability to sketch and annotate on-screen content using the advanced S-Pen stylus.
The Galaxy Note also features a 1.4GHz dual-core processor, an 8 megapixel camera, 16GB of internal memory and is upgradable to Android 4.0 Ice Cream Sandwich. For more details, see my guest review of the Galaxy Note the giffgaff blog.
In order to be in with a chance of winning, you'll need to submit your answers to the survey below before 3rd August 2012, 7pm. We'll publish the results shortly afterwards along with the chosen winner of the competition.
How to enter the prize draw
To enter the prize draw to win a Samsung Galaxy Note, simply complete the survey below. Please enter the referring site's name as "Ken's Tech Tips" in order to enter the prize draw for the Galaxy Note (otherwise you'll be entered into the wrong one!). The closing date by which you must complete the survey is the 3rd August 2012, 7pm. By submitting your e-mail address to enter the prize draw, you agree to the terms and conditions of this promotion (see section 6.5).
The survey closes on 3rd August at 7pm. See the terms and conditions of this promotion.
Please enter the referring site name as "Ken's Tech Tips" at the end of the survey to be entered into the appropriate prize draw.
This competition has now closed. Come back later to find out who won!
Good luck! Please check back in August to find out what Britain's number 1 mobile crime is!
About Ken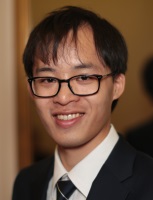 I'm a freelance writer specialising in mobile technology. I've been blogging at Ken's Tech Tips since 2005 with the aim of demystifying mobile technology for the rest of us.
Before writing about mobile technology, my background was in space & atmospheric physics. I have also worked in software development. Nowadays, I help companies to explain mobile technology to their customers. Please check out my portfolio or get in touch for more information. I'm also on Google+.