Listening to music on your mobile phone
December 29th, 2008
With the credit crunch, we're all trying to find ways to save money. Over the next few weeks, I hope to deliver a selection of credit crunch busting tips for the technology enthusiast.

photo: William Hook
In this series of posts, I will talk about how you can get yourself the best features of the Apple iPhone 3G without having to buy an iPhone 3G – a phone which is as well known for its high price as its speed and style.
Music player (this post)

Personal organiser features (calendar, to do list, etc.)
Access to my email (Gmail and Microsoft Exchange) account on the go
Google Maps on the go
To recap, I have had a Sony Ericsson k750i for over two years which I've now "transformed" into a smartphone to access the internet, listen to music, organise my schedule and to stay in touch via e-mail.
The Convergence of Mobile and Music
For many years, there has been a convergence between mobile phones and portable music devices. Mobiles have gained all kinds of new multimedia features as operators have tried to cash in on our demand for entertainment on the move. Mobile phones have certainly come a long way since polyphonic ringtones – most modern mobile phones feature a MP3 player of some kind.

photo: e-magic
Portable music players such as the Apple iPod have been moving in the opposite direction. We started with Sony Walkmans and Creative MuVos which just played music. A modern music player will allow you to watch videos and play games and even access the internet.
The big mystery for technology enthusiasts is why we now need both a mobile phone and a portable music player. The Apple iPhone is probably heralded as the best example of convergence between music and mobile and proves that one device can do both.
No longer will any of us need to fit a music player in our left pocket, a mobile phone in our right and then struggle to find somewhere else for our keys.
Your Mobile Plays Music Pretty Well
The problem with the k750i is that it is limited to just 34MB of internal memory. For music, that's pretty shoddy: you could just about fit one album on there if you squeezed the bitrate down. Luckily the k750i, and most modern phones, will allow you to expand the amount of memory by purchasing additional cards.
And good news: memory is dirt cheap. a 4GB Memory Stick Duo for Sony Ericsson mobiles costs just £13. That'll get you 1,000 songs.
For a direct comparison, an iPod Nano 8GB costs close to £100. The equivalent amount of memory costs £30 as a memory stick duo or under £13 as a Micro SD card. Obviously, check the type of memory which your phone takes. The Memory Sticks tend to be pretty expensive compared to micro SD, but are still a lot cheaper than buying a music player with the same capacity.

photo: marfis75
Where can I get music in the MP3 format?
The Amazon MP3 store gets my recommendation for purchasing music in the MP3 format. Albums are available from £3 and individual songs from 59p.
With albums costing £8.99 and individual songs at 79p at iTunes, there are huge cost savings from downloading your music from Amazon MP3. As an additional benefit, your music isn't encumbered by Apple's DRM. Oh, and you get music at 256kbps – double the bitrate of iTunes. Not bad at all.
Conclusions
It is more than likely that your current mobile phone will play MP3s
You may need to increase the amount of memory on your device by purchasing extra memory, but memory is very cheap these days
You can save a lot more money by avoiding iTunes and downloading your music from Amazon MP3. You also benefit from better quality music, unencumbered by DRM
About Ken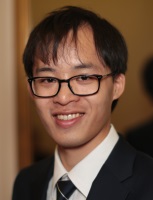 My passion is helping people to get the most out of their mobile phone. I've been blogging at Ken's Tech Tips since 2005.
Aside from writing about mobile technology, my interests are in software development, digital marketing and physics. Outside of the blog, I work with numerous technology companies helping them to explain their product and helping them to market it to consumers. Please get in touch for more information.