Introducing PAYGvsContract.com: Giffgaff Goodybags VS Contract Price Comparison Website
January 14th, 2012
Ever wondered what the cheapest tariff for you is? Our new price comparison website searches across Pay As You Go and contract options.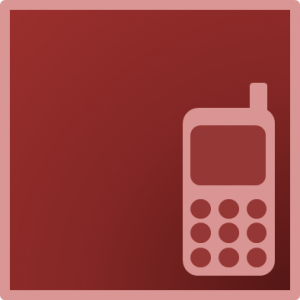 We are pleased to announce the launch of PAYGvsContract.com – the new price comparison website from Ken's Tech Tips which incorporates both Pay As You Go and Pay Monthly tariffs in one simple and easy-to-use price comparison website.
Why the need for a new price comparison website?
Over the past few years, the mobile industry has changed significantly. With the move towards expensive smartphones devices such as the iPhone 4S and the Galaxy S II, many of us now find ourselves forking out more than ever for our mobile phone calling plans. Additionally, it's now commonplace to pay something for our phones upfront, even when we take out an expensive £35/month or £40/month contract – smartphones are seldom "free" even with these expensive contracts.
The second change in the industry is that many of us are now demanding the flexibility to upgrade our phones whenever we please. The combination of buying a SIM-free phone and taking a cheap tariff from a Pay As You Go provider such as Giffgaff provides a great-value alternative to a Pay Monthly contract, and is often comparable in cost to a contract (see our Giffgaff review). Occasionally these Pay As You Go plans even work out to be even cheaper than their Pay Monthly counterparts.
For both of these reasons, we think the old model of having price comparison websites that deal solely with Pay Monthly contracts or price comparison websites that rank by monthly contract price are outdated. Our new website, PAYGvsContract.com, is the first mobile phone comparison site to incorporate both Pay As You Go and Contract deals into one website and is one of the first to use the total cost of ownership calculation to bring greater clarity to price comparison.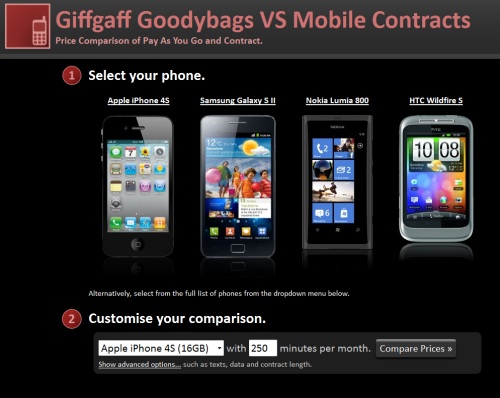 How does PAYGvsContract.com work?
PAYGvsContract.com is a new website from Ken's Tech Tips which incorporates both Pay As You Go and Pay Monthly into one easy-to-use comparison tool. This allows you to find the cheapest and most suitable way of owning a new smartphone regardless of whether the cheapest method would be to Pay As You Go or to take out a new contract. When carrying out a price comparison, users of PAYGvsContract.com are presented with:
A side-by-side comparison of the costs on Pay As You Go and Pay Monthly.
We find the cheapest Pay As You Go deal and we find the cheapest Pay Monthly deal – then we show you how the total cost of the two options compare. On Pay As You Go, you'd expect to pay more for your phone upfront but this is offset by the lower monthly cost for the remaining 24 months. The first section of the results shows you the cheapest Pay As You Go option and the cheapest Pay Monthly option and how the total cost compares.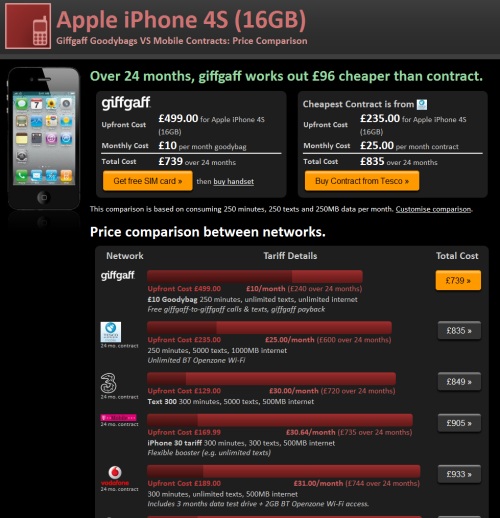 A listing of the cheapest tariffs network-by-network, plus a clear bar chart comparison.
We search through thousands of tariffs and tariff combinations to find the cheapest tariff on each network. Those tariffs are sorted by their total cost of ownership and you're shown a bar-chart comparison of how the price compares between networks. We use a unique "stacked bar chart" layout which allows you to see how the costs break down over the course of your contract – this is useful when considering cashflow and how much you need to pay for your phone upfront.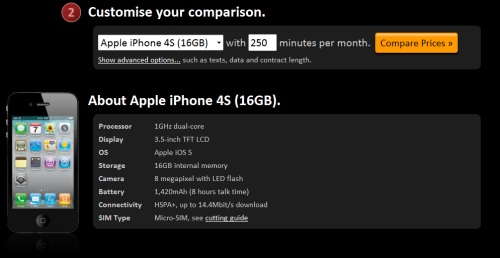 Full and clear specifications on the devices.
It can sometimes be difficult to know which phone to go for – do you go for the Apple iPhone 4S, the Samsung Galaxy S II or the HTC Sensation XE? How do the three devices differ in terms of their feature set? Which phone has the best camera, the largest display or the longest battery life? PAYGvsContract.com makes it very easy for you to choose the right phone – the specifications of the phone are integrated straight into the website.
Which phones do you support?
We currently support price comparisons for 11 smartphones with more on the way: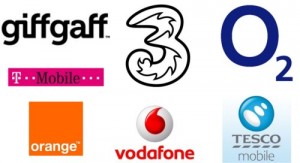 Which mobile networks and tariffs do you support?
We currently support one Pay As You Go network (Giffgaff) and the all of the major Pay Monthly networks:
Giffgaff (Pay As You Go). Fully supported, including all of the standard Goodybag packages are supported as well as the new £3/month BlackBerry add-on. This is currently the only supported Pay As You Go option – Giffgaff is by far the most popular option amongst Ken's Tech Tips readers so we thought it was a good place to start. For upfront handset cost, we currently pull in SIM-free prices from Amazon.co.uk (you are able to input your handset prices if you find it cheaper elsewhere).
Three (Pay Monthly). Fully supported.
O2 (Pay Monthly). Fully supported, including the choice of different O2 data plans (e.g. The Basics, The All Rounder & The Works).
Orange (Pay Monthly). Fully supported.
T-Mobile (Pay Monthly). Fully supported, including automatic choice of flexible boosters when beneficial.
Vodafone (Pay Monthly). Fully supported.
Tesco Mobile (Pay Monthly). Limited support. Currently we only support for 16GB iPhone 4S tariffs, though we envision adding support for other phones soon.
Where can I carry out a price comparison?
You can carry out a price comparison at PAYGvsContract.com.
Your comments…
We'd love to hear your views on our new price comparison website. Is there anything we can do to make it more useful for you? Do you think we're going the right way about it? What would your ideal price comparison website be able to do?
About Ken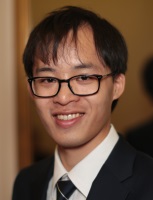 I'm a freelance writer specialising in mobile technology. I've been blogging at Ken's Tech Tips since 2005 with the aim of demystifying mobile technology for the rest of us.
Before writing about mobile technology, my background was in space & atmospheric physics. I have also worked in software development. Nowadays, I help companies to explain mobile technology to their customers. Please check out my portfolio or get in touch for more information. I'm also on Google+.