Internet on your Mobile Phone and How I Saved £600 by ditching the iPhone
December 28th, 2008
With the credit crunch, we're all trying to find ways to save money. Over the next few weeks, I hope to deliver a selection of credit crunch busting tips for the technology enthusiast.

photo: William Hook
In this series of posts, I will talk about how you can get yourself the best features of the Apple iPhone 3G without having to buy an iPhone 3G – a phone which is as well known for its high price as its speed and style.
I'll discuss my own experiences, as a Sony Ericsson k750i user who had planned to buy an Apple iPhone this holiday season. But by "updating" my old phone, I was able to access most of the features of the iPhone I wanted, without the cost.
As someone who uses roughly 200 texts and 20 minutes every month, an 8GB iPhone 3G would have set me back £639 over the 18 month minimum contract (see my iPhone 3G contract cost calculator).
Outline
The main reasons why I wanted an iPhone were:
Fast and convenient internet access, on the move (this post)

Music player
Personal organiser features (calendar, to do list, etc.)
Access to my email (Gmail and Microsoft Exchange) account on the go
Google Maps on the go
I've had my current Sony Ericsson k750i for almost two and a half years now. It's got a few bumps and bruises now and it doesn't have any of the latest technology such as wifi or 3G. It only has enough memory to store 200 text messages. It just seemed very much like it was coming towards retirement and the iPhone 3G, being the mother of all smartphones, seemed like the obvious candidate to replace it.

photo: kevindooley
But I found, in practice, that it was very easy to replicate the core functionality I wanted from the iPhone on my existing phone.
Internet access on the go
The Sony Ericsson k750i has a terrible web browser. It's slow and clunky and whats more: it downloads web pages in full which leads to hefty data charges. Additionally, it doesn't even make a pathetic attempt at rendering anything with Javascript, Flash or AJAX.
My current PAYG tariff on O2 charges me £2 per megabyte of data, with an inclusive 1MB monthly allowance. Given the native k750i phone browser downloads web pages in full, one megabyte doesn't get many webpages. The internet on the k750i is unusable and expensive.
Opera Mini to the rescue

photo: ricardoalvarez
In comes Opera Mini. It's a fantastic, modern web browser for your phone. And it's free – point your phone at mini.opera.com. Opera Mini renders most webpages fantastically. All the webpages you access are compressed by Opera's servers before being sent to your phone. This drastically reduces bandwidth charges as well as download time.
Opera Mini makes the mobile internet usable and practical. Of course, it's never going to be as fun as iPhone on a 3G connection, but it serves its purpose. Finding the latest weather, train times, sports results… no problem at all.
The Best Pay As You Go Tariffs for Data
The best PAYG tariff for heavy mobile web users is Virgin Mobile. On their pay as you go tariffs, they offer mobile web access at just 30p per day with a fair usage of 25MB/day. If you're using Opera Mini to compress your webpages, thats a helluva lot of web pages.

photo: orangeacid
In runner up position is T-Mobile who offer "web n' walk" for £1 per day. Or you can buy a five day "pass" for £2.50 which gives you mobile internet access for the equivalent of 50p per day.
Be careful and ensure you're on the right plan though – you could rack up a huge charge for data access. And read through the terms and conditions of your mobile service: some mobile operators don't like Opera Mini users.
Still to come…
Keep an eye on the blog over the next few days for details on using your existing phone as an media player and as a personal communication tool which could rival the capabilities of the iPhone 3G.
About Ken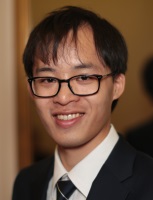 My passion is helping people to get the most out of their mobile phone. I've been blogging at Ken's Tech Tips since 2005.
Aside from writing about mobile technology, my interests are in software development, digital marketing and physics. Outside of the blog, I work with numerous technology companies helping them to explain their product and helping them to market it to consumers. Please get in touch for more information.