How to choose your own custom mobile phone number and use it on any network
October 3rd, 2010
Ikea's Family Mobile service allows you to choose your own custom phone number which can then be ported to be used on any network.

photo: aussiegall
One question I'm often asked is whether it is possible to choose a custom mobile phone number. The problem is that whilst it's dead easy to pick up a free Pay As You Go SIM card with a new mobile phone number, the SIM card is preallocated with a random number and you have no choice over it. The answer is that yes, it is possible to choose your own custom phone number and to use it on any network, but it requires a little bit of work.
Currently only one UK network, Ikea Family Mobile, allows you to choose your own phone number. The good news (or the "loophole") is that once you've chosen your new customised phone number, you don't need to stay on Family Mobile – you can transfer it to any other network using a PAC code.
What kind of custom phone numbers can I choose?
The Family Mobile registration form allows you to search for numbers which include your favourite digits. The number of available numbers ("Gold Numbers") shown depends on how popular your sequence of digits are (and whether anybody else has already grabbed them). There are still some goodies available there… for example at the time of writing, I was able to find numbers such as:
07550 0 1337 0 for Programmers (1337)
07550 01 3142 for Maths Geeks (Pi is 3.142)
All of the numbers offered by Family Mobile appear to be in the 07550 area code (see the national numbering scheme for mobiles).
You'll need to make an initial top-up of £10 before your SIM card is released to be sent via post.
Can I transfer my custom phone number to a different network?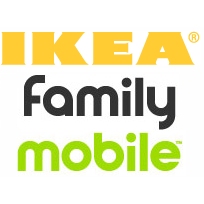 Yes. When you decide to leave Family Mobile and to join your new network, you'll need to call up Family Mobile and ask for a PAC code. They are legally obliged to provide this to you. You need to provide this PAC code to your new network who will handle the process of transferring your number.
What is Family Mobile like as a network?
Ikea Family Mobile charge 9p/minute for calls and 6p per text message (see full pricing plan). These prices compare fairly well to the market but are not the cheapest – both Giffgaff (get a free SIM) and ASDA Mobile charge only 8p/minute for calls and 4p per text. See our guide to free Pay As You Go SIM cards to find out how Family Mobile compares to the other Pay As You Go packages.
If you've got a smartphone (iPhone, Android, Blackberry, etc.), you should stay clear from Ikea Family Mobile as they charge 80p/MB for data. Instead, look for SIM-only smartphone tariffs.
Ikea Family Mobile uses the same network as T-Mobile (it is a virtual network) so reception should be identical to T-Mobile. You should use T-Mobile's coverage checker to ensure you can get reception in your area.
About Ken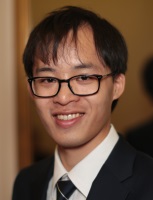 My passion is helping people to get the most out of their mobile phone. I've been blogging at Ken's Tech Tips since 2005.
Aside from writing about mobile technology, my interests are in software development, digital marketing and physics. Outside of the blog, I work with numerous technology companies helping them to explain their product and helping them to market it to consumers. Please get in touch for more information.