How to: Checking your email on your mobile phone
January 15th, 2009
With the credit crunch, we're all trying to find ways to save money. Over the next few weeks, I hope to deliver a selection of credit crunch busting tips for the technology enthusiast.

photo: William Hook
In this series of posts, I will talk about how you can get yourself the best features of the Apple iPhone 3G without having to buy an iPhone 3G – a phone which is as well known for its high price as its speed and style.
Access to my email (Gmail and Microsoft Exchange) account on the go (this post)
Google Maps on the go
To recap, I have had a Sony Ericsson k750i for over two years which I've now "transformed" into a smartphone to access the internet, listen to music, organise my schedule and to stay in touch via e-mail.
Why access your email on your phone?
I love having email on my phone. It's dead handy as it really means I can keep up to date with everything when I'm away from a computer or have very little time. I have:
Several Google Mail Accounts (including gmail.com and 'Google Apps for your Domain')
A Microsoft Exchange email account with POP3 access

photo: Lincolnian
I have set up my phone so that it'll show me all my emails from my Gmail accounts as well as my Exchange email accounts. Hopefully using the same technique, it should be possible to check almost any email account from your mobile phone.
Gmail for your phone
My favourite email client for mobile phones is Gmail Mobile. It's a Java application so should work on most modern mobile phones, subject to a working data connection. Although it's intended primary use is to access your Gmail account, you can also use it to access your other email accounts.
Setting up your other email accounts in Gmail
The way that we achieve this is by getting Gmail to download or access your other email accounts.
On the desktop version of Gmail, go to 'Settings' and then the 'Accounts' tab. There is a section called "Get mail from other accounts". Enter the POP details for your email account and Gmail will download all your email and import it into Gmail. Tick the box "Leave a copy of retrieved message on the server." so that your email will still be available through your current desktop mail client.
If you use webmail which does not have POP3 access, you might have a 'Mail Forwarding' feature. Set this up to forward all your email to your Gmail account.

photo: SC Fiasco
Once you've set up all your accounts, you can access and send e-mails from all of your accounts on the desktop version of Gmail.
Setting up Gmail Mobile
Using your phone browser, go to m.gmail.com/mail. You can download "Gmail Mobile" here which is a very speedy mobile email client. Simply install this to your phone and you've got fully functioning Gmail on your mobile phone. And since you've set up Gmail to work in conjunction with all your existing email accounts, you can access your email from all these accounts too.
The mobile client is fantastic. It allows you to reply to emails, write drafts, features address autocomplete (integrating with your Gmail address book) and even to open message attachments such as Word documents, PDF files and photos.
A word of warning though: Watch your data usage. Some mobile networks charge up to £3/MB for data access. That's a lot of emails, but download attachments and megabytes quickly add up. See my previous post for info on the best PAYG data tariffs in the UK.
Conclusions
With "Gmail Mobile", you have a fully functional version of Gmail on your mobile phone. For Gmail users, the game is easy. But even if you use another e-mail provider, you can easily set up Gmail to access those e-mail accounts. The great power of this method is you can collate your emails from a lot of different accounts altogether for delivery to your phone.
About Ken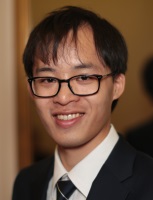 My passion is helping people to get the most out of their mobile phone. I've been blogging at Ken's Tech Tips since 2005.
Aside from writing about mobile technology, my interests are in software development, digital marketing and physics. Outside of the blog, I work with numerous technology companies helping them to explain their product and helping them to market it to consumers. Please get in touch for more information.