Giffgaff, the O2-backed people-powered mobile service
October 20th, 2009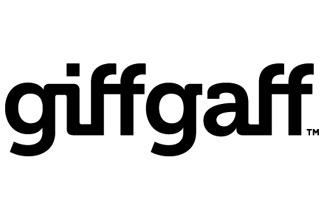 Giffgaff is a new mobile network which has been receiving quite a lot of hype in the mobile industry recently. They claim to be a "people-powered mobile service" and are aiming to launch before Christmas. Giffgaff runs off the O2 network and is owned by O2, although it doesn't use the O2 brand.
How is Giffgaff different?
O2 have said that Giffgaff will be a user-generated brand with user-generated marketing. Customers will design the brand and do the marketing for the brand. The name Giffgaff was chosen to mean just that.

photo: fmc.nikon.d40
According to the Giffgaff website:
'giffgaff' is an old word from the olde worlde (well, olde Scotlande) that means 'mutual giving'.
What do we know so far?
Giffgaff will not spend any money on TV advertising and call centres. Marketing and support will be done by the users themselves. The reward scheme will give people back "up to 100%" of their topups.
Giffgaff will not provide mobiles themselves: only SIM cards. So you'll need an unlocked handset.
Pricing is being discussed at the moment but we know that data will be free to start with (Giffgaff don't have the billing systems in place for it!)
Will it work?

photo: TheeErin
Personally I'm skeptical. I think there are already some very cheap PAYG services around. Take ASDA Mobile – 8p/minute, 4p/text, 20p/MB. Pretty hard to beat. Or 3′s 3Pay which offers free texts, internet, Skype and voicemail. These PAYG services will be pretty hard to beat on price and they're available to consumers today – you top up your phone at the start of the month and don't need to worry about having to help out answering questions on support forums, etc. After a long shift at work, the last thing you want to do is to log on to an online support forum and start answering queries! I personally also appreciate having access to a customer service hotline – I usually always check forums first but there are some things that only customer services can help with.
Three also have a Free Agent scheme where they pay £5 if you refer a friend to join Three PAYG (e.g. see my Free Agent page). Presumably Giffgaff will end up doing something similar but they don't have the established brand like Three.
So I'm personally skeptical that Giffgaff will take off. But with the support of O2 behind it and with many details still to be announced, it's something we'll be keeping a close eye on.
About Ken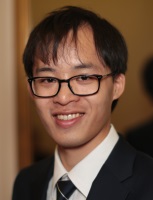 I'm a freelance writer specialising in mobile technology. I've been blogging at Ken's Tech Tips since 2005 with the aim of demystifying mobile technology for the rest of us.
Before writing about mobile technology, my background was in space & atmospheric physics. I have also worked in software development. Nowadays, I help companies to explain mobile technology to their customers. Please check out my portfolio or get in touch for more information. I'm also on Google+.