Giffgaff removing free internet; introduces 20p daily charge for 20MB internet
March 12th, 2011
From April 1st, Giffgaff is introducing a 20p per day charge for 20MB of internet. The new charges apply to customers without a Giffgaff Goodybag of £10/month or above.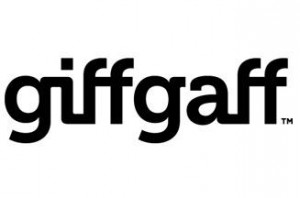 Since the O2-powered Giffgaff service launched in November 2009, it has offered a free 100MB daily internet allowance for all their customers. This is coming to an end this month as Giffgaff scrap the free allowance and begin charging for data. From April 1st, Giffgaff are introducing a 20p daily charge for customers without a Giffgaff Goodybag. For 20p, customers will recieve a download limit of 20MB per day. Once you exceed the 20MB limit, you'll be charged an additional 20p per megabyte.
How much is 20MB internet?
20MB roughly corresponds to 200 basic webpages, 60 rich webpages with multimedia, 20000 basic e-mails without attachments, 4 music tracks or 2.4 minutes of online video (e.g. YouTube). You'll be able to use 20MB of internet each day for the price of 20p before the price ramps up to 20p per megabyte (approx 2p per webpage viewed or £1.60 per minute of online video watched).
For more information, see our detailed guide to megabytes, download allowances and what they mean in reality.
How much data does the average smartphone consume?
The average smartphone user uses around 250MB of internet each month.
250MB per month works out as an average of 8MB per day so you might expect to stay within the 20MB daily limit fairly easily and pay no more than 20p per day. In reality, very few people use exactly the same amount of data every day: data usage is often lumpy. For example, downloading/uploading new applications or downloading a video is likely to use a lot of data in one go. This will probably take you over the 20MB limit once in a while and will lead to some excess charges (see appendix to this post below).
How does Giffgaff's internet charges compare to other networks?
If you use the internet only very rarely (e.g. you don't have a smartphone or you almost always use wi-fi) then Giffgaff is still the cheapest network for internet. For smartphone users, you'd have to looking at buying a goodybag of at least £10/month on Giffgaff so T-Mobile's £3.33/month for 500MB/month bundle might be good alternative. It's also worth considering O2 Text and Web and Vodafone Freebees – both tariffs offer free texts and internet for a month when you top-up.
* includes minutes and texts unlike other bundles; Giffgaff do not have a data-only bundle available. Bundles come with 500MB/month limit unless otherwise stated.

Realistically, it's important to take into account the cost of calls and texts too. Our Pay As You Go price comparison tool can help you to find the best value Pay As You Go tariff.
Does the new 20MB daily download limit apply for Giffgaff Goodybag customers?
Giffgaff Goodybags of £10/month and above will continue to include "unlimited internet". Customers with the £5/month "unlimited texts" Goodybag will be subject to the new data charges.
Do the new data charges apply to existing customers?
Yes, the data charges will affect both new and existing Giffgaff customers.
Can I tether on Giffgaff?
No. Giffgaff does not allow tethering (connecting your phone to a PC as a modem). Three's One Plan is the only smartphone tariff in the UK which allows tethering without additional charges. As well as tethering, The One Plan also allows you to use your phone's personal wi-fi hotspot feature to connect other devices such as laptops, MP3 players and games consoles to the internet.
Where can I find out more about Giffgaff?
We've got a full in-depth review of Giffgaff. The full pricing information for Giffgaff is available on their website. You can also order a free SIM card from the Giffgaff website.
Appendix: Why is 20MB per day inferior to 500MB per month?
20MB data per day for 30 days equals 600MB per month. So how can 20MB per day giving a total of 600MB per month be inferior to 500MB per month? The reason is because data usage is lumpy: whilst the average smartphone user will consume around 8MB data per day, they'll occasionally use more than 20MB/day and incur extra charges. Downloading or updating applications could easily take you over the daily limit (e.g. Angry Birds is an 16MB download). Somebody with a 500MB monthly limit is much less likely to exceed that limit as their usage will "average out" over busy and quiet days during the month.
As an example, the following graph shows my daily data usage over the last 18 days. On 1 occasion (5th March) I would have exceeded the 20MB daily limit and would have incurred £2.30 worth of charges. On another 3 occasions (25th Feb, 26th Feb & 2nd March) I would have come incredibly close to the 20MB daily limit. Yet when you work out the average data usage over the period (10.2MB/day), it's nowhere near the 20MB daily limit.
Over the period of a 30-day month, I would have used about 307MB of data which is well within the 500MB/month download limit. With a 500MB/month tariff, no extra charges will have been incurred.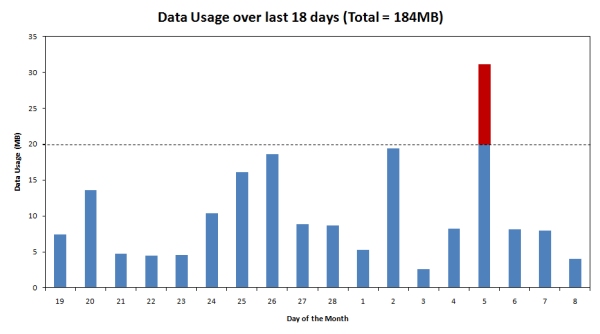 About Ken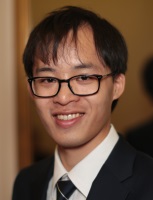 I'm a freelance writer specialising in mobile technology. I've been blogging at Ken's Tech Tips since 2005 with the aim of demystifying mobile technology for the rest of us.
Before writing about mobile technology, my background was in space & atmospheric physics. I have also worked in software development. Nowadays, I help companies to explain mobile technology to their customers. Please check out my portfolio or get in touch for more information. I'm also on Google+.