Free music streaming service Spotify now available without invite
May 23rd, 2010
The free music streaming service Spotify is now available without an invite, but it's limited to 20 hours listening per month.

photo: Gabyu
We've covered Spotify before on Ken's Tech Tips – it's a music streaming library with millions of tracks available on-demand for listening. It's a new way of consuming music: instead of buying CDs or MP3s, you simply stream songs from the internet. The service is advertising-supported; with adverts inserted every few tracks (which means very rarely when you're listening to an epic 26 minute track such as Tubular Bells; a lot more often when you're listening to 3 minute pop music tracks).
Until now, the service has been available in the UK but it has been invite-only. Many analysts have suggested that this is because Spotify have struggled to make a profit and were trying to push people towards the £9.99/month ad-free "Spotify Premium" service. Spotify have just released a new "Spotify Open" service which doesn't require an invite. The bugbear is that you're limited to 20 hours listening per month – certainly nowhere near enough to use it as a replacement for iTunes/the radio/etc.
How do I get Spotify Open?
Sign up for an account at the Spotify website.
How do I listen for more than 20 hours per month?
You can either try and get an invitation code for Spotify Free (which has no listening limit) or you'll have to fork out for the £4.99/month "Spotify Unlimited". Spotify invites are very, very hard to come by and we suspect they will be even more so in the future as "Spotify Open" becomes the main offering for new customers. Of course, Spotify are hoping that the limited service will encourage users to subscribe to "Spotify Unlimited".
What about Spotify Mobile?

photo: Johan Larsson
That's only available in the £9.99/month Spotify Premium deal. Spotify Premium allows ad-free, offline and mobile listening. Three bundle Spotify Premium subscriptions with some of their mobile tariffs. For example, the HTC Desire £33/month tariff includes 24 months of Spotify Premium (worth £240). As well as that, you'll get 900 minutes, unlimited texts, 500MB internet, unlimited Skype and Windows Live Messenger. Not a bad deal at all.
A word of warning about P2P technology…
It's worth noting that Spotify use P2P technology: whilst you're listening to music, your computer will also  distribute that track to other users. If you've got a capped connection you could find that Spotify helps to push you over your cap. Also, your network administrator might not like you using P2P programmes such as Spotify. I've found that Spotify uploads as much as 2GB per day on my connection (I have 100mbps upload) if I leave it on all day. Oxford University has banned Spotify for this reason. Don't make your network administrator angry!
About Ken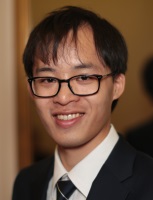 My passion is helping people to get the most out of their mobile phone. I've been blogging at Ken's Tech Tips since 2005.
Aside from writing about mobile technology, my interests are in software development, digital marketing and physics. Outside of the blog, I work with numerous technology companies helping them to explain their product and helping them to market it to consumers. Please get in touch for more information.