FAQs: Mobile Phone Recycling – How it works, things to know, get paid for old phones
October 30th, 2009

photo: Caveman 92223
In the UK, there are 121 mobile phones for every 100 people. That's more phones than people! Many of us have got spare phones lying around in the cupboard which we don't use any more. Mobile phone recycling companies will often take away your old handset and pay you a cheque for it too.
What condition does the phone need to be in?
Generally, it needs to be in decent working condition. Some companies will pay for non-working handsets and then refurbish them, however.
First things first: Recycle it through Friends and Family
Before recycling your phone ask yourself whether anybody in your social circle might find the phone useful. Mobile phone recycling companies usually pay a lot less for your old mobile than it costs to buy that handset new. If you know somebody who might find your mobile useful, consider passing it on to them or trading it amongst yourselves.
For example, a brand new Viewty costs £100 but you'll only get £30 for it when you recycle it. If it's in good condition, why not sell it to a family member for £50? It's a win-win situation.
Check if your handset is locked first though; it might not accept their SIM card.
Sell it on eBay
Have a look on eBay and see what price your mobile phone is currently getting. Many mobile phone recycling companies will just sell your handset on eBay, so cut out the middle man.
What happens to the phone when I recycle it?

photo: ginnerobot
The company will check your phone to make sure it isn't stolen and then test it to see whether it's in working condition. If your phone is accepted they will usually sell it on to somebody else as a "refurbished" handset. If they can't do that, the phone will be reprocessed. Phones contain metals such as gold which can be recovered, components which can be reused and other materials which can be smelted for energy recovery.
According to mobile phone recycling company Envirofone:
We're very pleased that the majority of the mobile phones that we receive are re-used as this can make a significant contribution to managing the demand for precious minerals such as coltan which is sourced from the deep forests of the Congo in central Africa. The Congo's mining business has in recent years led to a dramatic reduction of animal habitat, specifically the world's endangered lowland gorillas and reuse and recycling can help to reduce the demand for new raw materials.
Take out your SIM and memory card…
Remember to remove the SIM card and memory card from the phone before you send it off! The memory card is still useful (e.g. you could use it in your camera or laptop) and might contain information you wouldn't want to share with a stranger (photos, videos or passwords!).

photo: NightRPStar
Make sure you remove your SIM card. Somebody with your SIM card can access your address book, receive calls that are meant for you and could even make calls which are charged back to you. Either use the SIM card in your new phone or dispose of it securely once you've used all remaining credit.
It's worth wiping the handset memory too – that might have photos, text messages and your address book.
How much will I get for my phone?
Use the price comparison tool on the MoneySavingExpert.com website. It'll get quotes from various mobile phone recycling companies and allow you to find the company that pays the most. Then see if you can use a cashback site such as TopCashback to get a few extra quid.
About Ken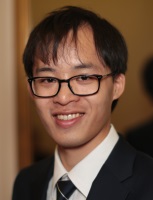 My passion is helping people to get the most out of their mobile phone. I've been blogging at Ken's Tech Tips since 2005.
Aside from writing about mobile technology, my interests are in software development, digital marketing and physics. Outside of the blog, I work with numerous technology companies helping them to explain their product and helping them to market it to consumers. Please get in touch for more information.