Facebook Chat on your Desktop or Mobile Phone
February 12th, 2010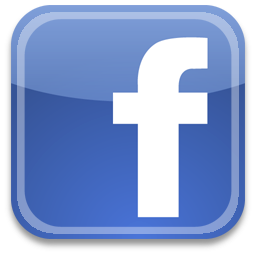 Facebook have just made it possible to access Facebook Chat service from desktop and mobile instant messaging clients. The new service is called "Facebook Chat Everywhere" and means you can instant message your friends even when your browser and the Facebook website are closed.
How does it work?
Previously Facebook Chat was only accessible through Facebook.com. The service is well known for being unreliable and always breaking when it was most needed!
Facebook have now launched a new interface to the Facebook Chat service, implementing the Jabber/XMPP protocol. The fantastic thing about this new interface is that you can now use any Jabber-supporting instant messaging programme to access Facebook Chat. Your contact list and groups are kept synchronised with the Facebook website. Your chats are even kept in sync with the Facebook website: any messages you send will appear on Facebook.com Chat too.
What are the benefits?
There are a whole range of benefits to using Facebook Chat a real instant messaging client. Amongst the benefits:
It's more reliable – Chat on the Facebook website has always been pretty unreliable for me – messages often fail to be delivered or the website shows "0 friends online". So far I've found the "Everywhere" interface to be rock solid.
Integrated contact list with MSN, Yahoo, AIM, etc – I use Pidgin with both a Facebook Chat and MSN Messenger account. The neat thing is it shows all my contacts on both services in one integrated contact list. For example, I have a "School" category on both MSN and Facebook – Pidgin combines contacts from both "School" categories into one list. It's totally seamless whether the messages are being sent over MSN or Facebook.
Keep it running in the background all day long – For me, Facebook chat used to lead to performance problems in Firefox. No longer. I'm now connected to Facebook Chat all day long – even when the browser/Facebook website is closed. Pidgin runs in the system tray and never gets in the way.
Flashing windows – One of the problems with Facebook chat is that it is often difficult to know when you have a new message. Especially when used with tabbed browsing, it is impossible to tell whether you have new chat messages when inside other applications such as Word.
Conversation logging – Many desktop instant messaging clients support features such as conversation logging.
Buddy pounce – Many desktop instant messaging clients allow you to set up alerts when people come online. This can be extremely handy when you want to send a chat message to someone who is offline – you'll be notified next time they come online so you can start a chat with them.
What is Jabber?

photo: ZeroOne
Jabber/XMPP is a standardised protocol for instant messaging. XMPP stands for "Extensible Messaging and Presence Protocol". Essentially it provides a common format for instant messaging programmes and servers to talk to each another. Because it is an open standard, anybody can write an instant messaging programme using the Jabber protocol.  Other instant messaging protocols include MSN/Windows Live Messenger and AOL but these are proprietary. Jabber is the same protocol running behind Google Talk.
How do I connect to the Facebook 'Chat Anywhere' Jabber server?
The account details are as follows:
Protocol: XMPP/Jabber
Domain: chat.facebook.com
Username: [your facebook username]
Password: [your facebook password]
Jabber ID: [your facebook username]@chat.facebook.com
The connection details are as follows:
Port: 5222
Server: chat.facebook.com
Use SSL/TLS: no
Plaintext authentication: no
The connection details can also be found on the Facebook website.
What programmes (clients) are available for the desktop?

photo: papalars
Facebook recommend Pidgin which is a decent free, open-source and cross-platform IM client. It works on Windows, Linux and Mac and can connect to other IM networks such as MSN, Yahoo, IRC, AOL and Google Talk too.
Mac users can use the iChat client which comes with their computer.
A full list of desktop clients available can be found on the XMPP website. Do you have a favourite client? We'd love to hear from you in the comments below.
What clients are available on mobiles?
There are a large range of mobile Jabber clients listed on the XMPP website. You'll have to find one that works on your mobile platform (i.e. iPhone, Android, Blackberry, Symbian, Java or Windows Mobile). Also ensure that your mobile operator allows you to use instant messaging applications on it's network: many of them don't like instant messaging programmes as they feel it causes them to lose call/text revenue.

It's difficult to recommend a good client – quite frankly we've not used them all and the best client depends very much upon your mobile platform. We'd love to hear your thoughts though – drop us a comment and share your favourites!
About Ken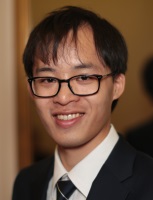 My passion is helping people to get the most out of their mobile phone. I've been blogging at Ken's Tech Tips since 2005.
Aside from writing about mobile technology, my interests are in software development, digital marketing and physics. Outside of the blog, I work with numerous technology companies helping them to explain their product and helping them to market it to consumers. Please get in touch for more information.