EE launches fourth-generation '4GEE' mobile network in the UK
September 12th, 2012
EE (the parent company of Orange and T-Mobile) are set to launch a 4G mobile network dubbed 4GEE.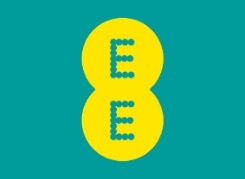 The parent company of Orange and T-Mobile, EE, has today announced the launch of a new 4G mobile network in the UK. Dubbed 4GEE, the new network will launch later this year in the UK and will be the first in the UK to use next-generation 4G LTE technology.
4G can potentially offer download speeds up to five times faster than today's 3G networks but will require an upgrade to a new 4G-enabled handset. You'll also need to live in one of EE's 16 4G-enabled cities, with EE claiming that 33% of UK residents will have access to their 4G network by the end of the year.
In this article, we take an in-depth look at EE4G, what the benefits are, how much it might cost and what you'll need to sign up for the new service.
What are the benefits of 4G technology on my mobile phone?
4G is the name given to fourth-generation mobile networks that can offer download speeds of up to 100Mbit/s. This is almost five times faster than the 21Mbit/s download speeds offered by today's 3G HSPA+ networks. In reality, 4G is mainly hype at the moment and lacks any killer applications, though in the future 4G could lead to new and novel smartphone applications such as high-definition TV, video chat and multiplayer games. 4G mobile technology will also bring a variety of benefits for mobile network operators such as lower costs and a more efficient use of the radio spectrum.
What handsets will I be able to use on EE's new 4G service?
In order to use your handset on EE's new 4G network, it'll need to support LTE at the 1800MHz frequency band. According to EE, they will be offering a range of handsets at launch including the Samsung Galaxy S III LTE, the HTC One XL and the Nokia Lumia 920. The new iPhone 5 will also support 4G LTE on EE.
What will coverage be like on EE's new 4G service?
According to EE, they plan to launch their new 4G service in 16 cities before the end of the year. This should give 4G coverage to around one-third of the UK population. The cities that will be included in the new 4GEE service before the end of the year will be:
Belfast
Birmingham
Bristol
Cardiff
Derby
Edinburgh
Glasgow
Hull
Leeds
Liverpool
London
Manchester
Nottingham
Newcastle
Sheffield
Southampton
If you're outside of a 4G coverage area, your phone will fall back onto 2G or 3G coverage. You can use the Orange coverage checker or the T-Mobile coverage checker to check the extent of 2G and 3G coverage on the new EE network (the new EE 2G/3G networks will simply be a rebranded version of Orange & T-Mobile's existing networks). EE are yet to provide a coverage checker for their new 4G service.
How much will EE's 4G service cost?
EE are yet to provide any details of their 4G price plans. However, we expect them to be substantially more expensive than today's leading 3G price plans due to the early adopter nature of 4G technology. EE's new 4G price plans are also likely to come with an download limit – download limits have become standard practice amongst 4G networks in the world to manage network capacity.
At Ken's Tech Tips, we are cautious about what the launch of 4G might mean for the affordability of mobile phone price plans in the UK. With today's 3G networks, all-you-can-eat (unlimited) data plans are available from £11/month with a new handset included. These handsets are able to experience download speeds of up to 21Mbit/s using 3G HSPA+ technology – speeds which should be sufficient for almost any task on today's smartphones.
The launch of 4G LTE technology does potentially mean download speeds of up to 100Mbit/s. However, this is likely to come at a substantially higher cost than 3G and is likely to come with download limits. Our hands-on experience with LTE in Germany saw customers having to fork out £63/month for a 4G LTE service with speeds higher than 21Mbit/s. Furthermore, customers were limited to 30GB of data each month. We're eagerly awaiting news of EE's 4G pricing plans and will bring you a full analysis of them once they've been announced.
Will I be able to use EE's 4G service on Pay As You Go?
No. EE will only be offering their 4G service with new Pay Monthly contracts. Pay As You Go customers will have to stick with 3G offerings from Orange or T-Mobile (free 3G Pay As You Go SIM cards are available here).
When will the other networks be launching a 4G mobile service?
No. It is unlikely that any other UK networks will be launching a 4G service until late 2013. This is because other network providers must wait until the upcoming 4G spectrum auction before launching their own 4G service. We've got full details of all the spectrum auction politics here. Ken's Tech Tips recommends waiting until a larger number of networks offer a 4G service as prices are likely to fall dramatically due to increased competition.
What is the relationship between EE, Orange and T-Mobile?
Orange and T-Mobile merged to form one company, Everything Everywhere, back in October 2009. They have since been working over the last 36 months to merge their 2G and 3G networks. The most recent development, in April of this year, saw the launch of "Smart Signal Sharing" whereby Orange and T-Mobile customers could use each other's 3G networks seamlessly. With the latest developments, Everything Everywhere has changed its name to EE and the existing Orange and T-Mobile 3G networks will be re-branded as EE.
The Orange and T-Mobile brands will be retained for 3G services.
I'm currently a customer of Orange or T-Mobile. What does the launch of EE mean for me?
There should be no changes to your existing price plan – however you'll notice the gradual re-branding of your service provider as EE. Orange and T-Mobile customers may see the service provider name on their phone changing to EE over the coming months. Orange and T-Mobile retail stores are also set to be combined under the EE brand name.
T-Mobile customers will see the name of the company collecting their Direct Debit change to 'EE and T-Mobile'.
I'm switching to EE. Will I be able to keep my existing phone number?
Yes. Once EE launches, you'll be able to take your existing phone number with you under the same PAC Code porting process that is used by all mobile network providers in the UK. We'll update our PAC Code Finder tool with step-by-step instructions on taking your number to EE once they launch.
About Ken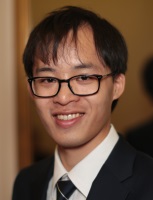 My passion is helping people to get the most out of their mobile phone. I've been blogging at Ken's Tech Tips since 2005.
Aside from writing about mobile technology, my interests are in software development, digital marketing and physics. Outside of the blog, I work with numerous technology companies helping them to explain their product and helping them to market it to consumers. Please get in touch for more information.