Competition: Win an iPhone 6 Plus or Samsung Galaxy S6 Edge
July 4th, 2015
Fill in a short survey about phone contracts and unlocking to be in with a chance of winning either an iPhone 6 Plus or a Galaxy S6 Edge.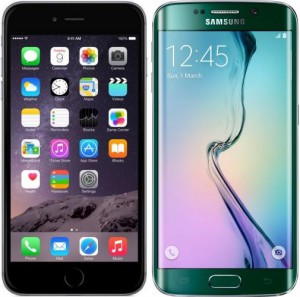 In the UK, there are several ways of buying a new smartphone. You can buy your handset on a Pay Monthly contract, on a Pay As You Go tariff or on a SIM-free basis. The folks over at giffgaff are running a short survey to find out how we choose to buy our smartphones in the UK. The survey also looks at unlocking and how we choose to unlock our handsets when our contract finishes.
The survey should only take around 2 minutes to fill in and you'll be entered into a prize draw to win either an iPhone 6 Plus or a Galaxy S6 Edge.
The Prizes
There are two prizes up for grabs for the lucky winners of the prize draw:
Apple iPhone 6 Plus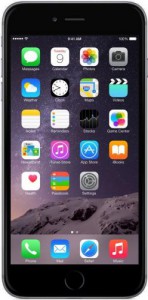 The iPhone 6 Plus is a larger and more premium version of the iPhone 6, Apple's current flagship smartphone.
With a 5.5-inch Retina HD display, the iPhone 6 Plus is substantially larger than the normal iPhone 6 (the normal iPhone 6 has only a 4.7-inch screen). Due to its large display size, the iPhone 6 Plus is sometimes called a 'phablet' (it's part way between a phone and a tablet).
Key features of the iPhone 6 Plus include an ultra-thin aluminium design, a full HD screen at 1080p resolution, a 64-bit Apple A8 processor and an 8 megapixel camera with OIS technology (optical image stabilisation) for better quality photos in low-light conditions.
The iPhone 6 Plus runs on iOS 8: the latest version of Apple's smartphone operating system. More than 1.4 million applications are currently available from the Apple App Store.
Samsung Galaxy S6 Edge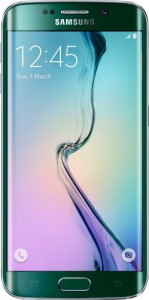 The Galaxy S6 Edge is a special version of Samsung's current flagship smartphone, the Galaxy S6. It has similar specifications to the Galaxy S6 but the screen gently curves away on both edges of the handset. It's an eye-catching device with a unique design that's bound to get noticed.
Key features on the Galaxy S6 Edge include a premium design constructed from glass and aluminium, a 5.1-inch screen at Quad HD resolution (577 pixels per inch) and a 16 megapixel camera with OIS technology.
The Galaxy S6 Edge runs on Google's mobile operating system, Android 5.0 Lollipop. Over 1.5 million applications are available for download in the Google Play Store.
Survey Information
The survey closes on  Friday 24th July 2015 at 4pm.
If you'd like to take part in the prize draw, you'll need to enter your e-mail address at the end of the survey. You should also choose your preferred prize (either the iPhone 6 Plus or the Samsung Galaxy S6 Edge).
The promoter of this competition is giffgaff. Please refer to the full terms and conditions on this blog post.
For more information about the survey and prize draw, please see the giffgaff blog post. Good luck!
About Ken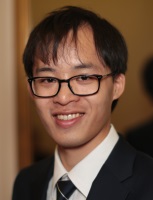 My passion is helping people to get the most out of their mobile phone. I've been blogging at Ken's Tech Tips since 2005.
Aside from writing about mobile technology, my interests are in software development, digital marketing and physics. Outside of the blog, I work with numerous technology companies helping them to explain their product and helping them to market it to consumers. Please get in touch for more information.