Competition: Win an iPad Mini or Apple TV
June 17th, 2013
Our friends at giffgaff are running a competition to win an iPad Mini or an Apple TV.
If you've been following our blog closely, you'll remember that we ran a survey with giffgaff last October to find the UK's top mobile phone faux pas. In that survey, a shocking 72% to 93% of you admitted to calling someone or sending a "bad" text message whilst drunk. A large number of you also admitted to sending a "saucy" text message to the wrong person.
Following up from that survey, our friends at giffgaff wanted to learn a bit more about the UK's habits of using a smartphone whilst under the influence of alcohol. They're running a short survey here – let them know your stories of using a smartphone whilst tipsy and you could be in with a chance of winning an iPad Mini or an Apple TV.
The survey should take around 10 minutes to complete.
You'll need to include your email address to be entered into the prize draw.
The survey closes on the 28th June 2013 at 9am. The results will be announced on the giffgaff blog.
Prizes: Win an iPad Mini or an Apple TV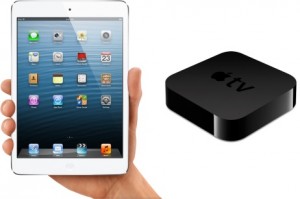 The iPad Mini is a 7.9-inch tablet from Apple. It's a little smaller than the full-sized iPad (the full-sized iPad has a 9.7-inch display) but this makes it perfect for one-handed usage. It also makes the device lighter and more portable. The iPad Mini runs on Apple's iOS operating system. This includes features such as the Siri virtual assistant and the FaceTime application for video calls. There are over 300,000 applications available for the iPad Mini.
Apple TV is a set-top box which plugs in to your high-definition TV. If you've purchased any content from the iTunes Store (e.g. music albums, movies or TV shows), Apple TV will allow you to stream that content onto your living room TV. It also integrates with iCloud, Netflix, YouTube, Vimeo and Flickr – content from any of those services can be streamed directly to your TV.
If you have an iPhone or an iPad, Apple TV supports a feature called AirPlay. AirPlay allows you to wirelessly mirror the screen from your iPhone or iPad on to your TV. This is possible without using a HDMI cable. Certain games on the iPhone and iPad also support a feature called AirPlay "Dual Screen". With a Dual Screen enabled app, all of the gaming action will appear on your TV. Your iPhone or iPad will become a full-screen games controller.
To be in with a chance of winning one of these devices, take the survey here on giffgaff's website.
About Ken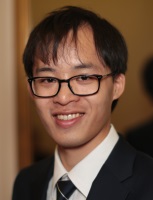 My passion is helping people to get the most out of their mobile phone. I've been blogging at Ken's Tech Tips since 2005.
Aside from writing about mobile technology, my interests are in software development, digital marketing and physics. Outside of the blog, I work with numerous technology companies helping them to explain their product and helping them to market it to consumers. Please get in touch for more information.