Can an iPod Touch with MiFi replace an iPhone?
January 14th, 2010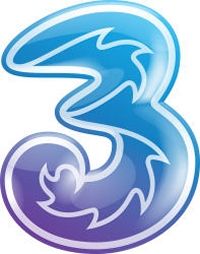 It's interesting to see that mobile network 3, the only major network offer the iPhone, are bundling an iPod Touch with a MiFi personal hotspot accessory (T-Mobile doesn't offer the iPhone under their own brand but they are merging with Orange this year who do offer the iPhone).
An iPod Touch is essentially an iPhone without the phone part (you can't connect to the mobile networks; you only have Wi-Fi connectivity on the iPod Touch). However, the MiFi hotspot connects to the 3G mobile network and produces a Wi-Fi signal which can then be picked up by the iPod Touch. By using the iPod Touch in combination with MiFi, it is possible to access the internet on the go without having to worry about finding a wi-fi hotspot.
What are the differences between iPod Touch and iPhone?
An iPod Touch is essentially an iPhone without the phone  part. However, it still runs the same operating system and applications as the iPhone.You can still check your email, use Google maps and play games. It's slightly lighter and thinner than the iPhone as it doesn't have the baggage of the equipment to connect to the mobile network.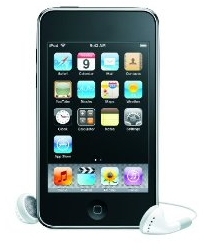 There are a few things that the iPhone has but the iPod Touch lacks. Besides connectivity to a mobile network, the iPod Touch also lacks a microphone and a camera (although there are rumours of a new iPod Touch soon with camera functionality; a camera has been added to the iPod Nano). However, a microphone can easily be added to the iPod Touch by purchasing an additional accessory from Apple (about £20 on Amazon). This would make it possible to use VoIP calling programmes such as Skype.
With the microphone accessory, it would appear that the primary difference between the iPod Touch and iPhone would simply be connectivity to the mobile network (which MiFi can provide). This lead me to wonder whether the iPod Touch & MiFi combination could provide a cheaper alternative to the iPhone.
How much does it cost?
According to the Ken's Tech Tips iPhone Price Comparison website, the cheapest iPhone would be an 8GB iPhone 3G on a Orange £30/mo. 18-month contract. The tariff provides customers with 150 minutes, 250 texts and 750MB of data per month. The total cost of ownership is £639 over 18 months. Alternatively it is possible to get an 8GB iPhone 3G on Pay As You Go for  £342.
In comparison, an 8GB iPod Touch would set you back £141 on Amazon – £200 less than the cheapest PAYG 8GB iPhone. For a fair comparison, you'll have to add the cost of the MiFi device (£50 on PAYG, free on contract) and the cost of the headphones with microphone (£20).
iPhone
8GB iPhone on Orange PAYG = £342
250MB internet per month = Free
Total Cost of Cheapest iPhone = £343 after 12 months
iPod Touch & MiFi
8GB iPod Touch from Amazon = £141
Apple Headphone & Microphone accessory = £20
MiFi from Three (PAYG) = £50
3GB data allowance = £15
Total Cost of iPod Touch Alternative with same data allowance: £226
Cost Saving of iPod Touch: £117
Can I make calls on an iPod Touch with MiFi?
Yes you can download free VoIP software such as Skype for iPod Touch. This allows you to make free calls to other Skype users. You can also make calls to landlines, other mobiles, and send texts using Skype too at extra charge. However, it's (as far as I know) impossible and impractical to receive calls.  You could receive calls from other Skype users (although probably not other landline/mobile users) through the Skype application but as the iPod Touch doesn't support multitasking you wouldn't be able to use your phone for anything else whilst Skype is open.
What are the benefits of using an iPod Touch with MiFi?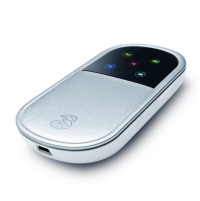 One benefit of using an iPod Touch & MiFi combination is that you essentially get "tethering" for free. Tethering is when you connect your iPhone to your laptop and use the iPhone as a modem to access the internet. Because the MiFi device acts as a modem itself, it's possible to use a laptop through the same MiFi device that you use with your iPod Touch! MiFi allows all of your wi-fi supporting devices to access the internet anywhere a 3G signal is available.
Can an iPod Touch with MiFi replace an iPhone?
If the idea of applications, maps on the move, etc. really captivate you then the iPod Touch & MiFi combination can allow you to get that experience at a substantially lower cost. The experience would be very similar to that you would get on a real iPhone. However chances are you won't be able to scrap your existing phone. Although it is possible to make calls using iPod Touch & MiFi, it's not the easiest thing to do. And you'll have a tough time receiving calls on your iPod Touch.
The iPod Touch & MiFi can be used to gain access to a wealth of applications and internet connectivity on the move. It provides a reasonably cheap way to do this. However, I think it's difficult to turn it into a fully functional phone replacement. However, I could certainly see it as a good replacement to your existing MP3 player and a cost-effective way to supplement your existing phone. The question is whether it is worthwhile to spend the extra money to combine your devices into one. We've added the iPod Touch to the iPhone Price Comparison website to make it easier to see what the real price difference between the two devices are.
What are the options for this deal?
Three sell a combination deal for £23/month which includes an iPod Touch 8GB and MiFi
You have 5GB of data per month.
The total cost of ownership comes to £552 over the 24 months.
It is possible to buy an iPod Touch from Amazon for £141 and get MiFi for £9.50/month
You have 1GB of data per month (more than enough for just an iPod Touch, maybe not enough if you use your laptop too)
The total cost of ownership is £312 over the 18 month contract period.
It is possible to buy a MiFi for £50 and then use PAYG mobile internet for £10 for 1GB, £15 for 3GB or £25 for 7GB.
About Ken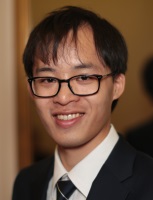 My passion is helping people to get the most out of their mobile phone. I've been blogging at Ken's Tech Tips since 2005.
Aside from writing about mobile technology, my interests are in software development, digital marketing and physics. Outside of the blog, I work with numerous technology companies helping them to explain their product and helping them to market it to consumers. Please get in touch for more information.