Buying a Smartphone – Alternatives to the iPhone?
September 23rd, 2008

photo: William Hook
I've been using the Sony Ericsson K750i phone for the last two years which has served me really well. I love this phone because it does everything I want in one neat little phone: notes, alarm clock, calls & texts, basic photography, basic Gmail, diary and it plays music.
Unfortunately, the phone is reaching the end of its life now! The handsfree kit has stopped working and Sony want to charge some £25 for a replacement kit meaning it's useless for listening to music. So I thought it would be time for a replacement.
The obvious replacement is the iPhone 3G. I think it's awesome. Seeing as it has almost everything you'd ever want built into it, it's perfect for me. I like to travel light and having everything built into a phone means I don't have to carry around an alarm clock, a digital camera and iPod as well as the various chargers. It makes it so much easier going out: after all if you try to carry your keys, several dozen ID cards and a thick wallet as well as a phone and an iPod, your pockets get pretty full.
Unfortunately the iPhone 3G is pretty expensive too. I built the iPhone 3G cost calculator so I could see how much it would cost me. It came out as £640 over 18 months, which is way too much for me. The minimum contract is the big issue with the iPhone 3G. I'm a student! There is a pay as you go version available, but the 8GB iPhone costs £349 on PAYG which IMO is about three times what you should reasonably want to pay for a phone (and you've still got to pay for calls!)

photo: jurvetson
So whilst the iPhone 3G might be pretty cost effective for somebody who is more interested in the phone part of the iPhone, I feel it's slightly too expensive for somebody who is more interested in the "smart" part of the smartphone.
The iPod Touch is more reasonable at £169 and essentially includes the entire feature set of the iPhone except the phone. That'd be perfect, but I do think the usefulness of many of the applications might be limited by the lack of a data connection on the go and of course, you'll still need to stuff a phone into your pocket.
As the iPhone and iPod Touch essentially have identical feature sets, by buying an iPhone 3G you're paying £180 for the SIM card reader.
So I'd like to call upon some of the expertise of the readers of this blog!
What alternatives are there to the iPhone?
What is the best smartphone?
What is the best value for money 3G data tariff?
Cheers!
About Ken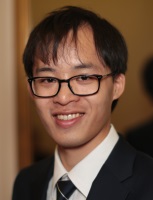 My passion is helping people to get the most out of their mobile phone. I've been blogging at Ken's Tech Tips since 2005.
Aside from writing about mobile technology, my interests are in software development, digital marketing and physics. Outside of the blog, I work with numerous technology companies helping them to explain their product and helping them to market it to consumers. Please get in touch for more information.