Blackberry Tariffs: Data Plans Explained, Blackberry SIM-Only Tariffs Compared
October 28th, 2010
Blackberry users need a special tariff to access internet, e-mail and Blackberry Messenger (BBM). We outline your options and money-saving SIM-only deals.

To get the most out of your Blackberry smartphone and to use features such as e-mail, web browsing and Blackberry Messenger, you'll need to have a special Blackberry tariff. In this article, we outline the differences between a Blackberry tariff and a standard smartphone tariff and explore the range of Blackberry tariffs available in the UK.
I have a Blackberry. Will it work with any mobile phone tariff?
Yes – but you'd only have limited call and text functionality. You should be able to make phone calls and texts using any mobile phone tariff even if it isn't a Blackberry one (providing your Blackberry isn't locked to a different network). This is because all calls and texts are routed directly through your network provider.
However, you'll need a Blackberry tariff to use many of the Blackberry's internet/data functionality including e-mail, applications, web browsing and Blackberry Messenger (BBM). These features require a subscription to the "Blackberry Internet Service" to function correctly and in order to have access to one you'll need to have a Blackberry tariff.
What is Blackberry Internet Service (BIS)?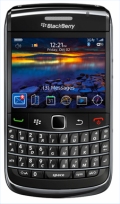 When you join a Blackberry tariff, your mobile operator will give you access to the "Blackberry Internet Service" (BIS). The Blackberry Internet Service is run by Research In Motion (the company which makes the Blackberry). The Blackberry Internet Service provides the following functionality:
internet access
Blackberry Messenger (BBM)
e-mail service (including push e-mail)
converts e-mail attachments into a format which can be read by the Blackberry device
other push alerts
compresses all data before it is delivered to your phone (this makes your 500MB last between 2x and 3x longer)
Without a subscription to a Blackberry tariff and the "Blackberry Internet Service", you cannot use this functionality on your phone.
It's worth noting that the Blackberry is unique amongst smartphones by having a design which requires all data access to pass through an intermediary. Other smartphones such as the iPhone and Android can connect directly to web servers and e-mail services directly through your mobile phone operator. This means iPhone and Android users have a much greater choice of tariffs and tariffs tend to be cheaper.
Where can I buy a Blackberry on a Blackberry tariff in the UK?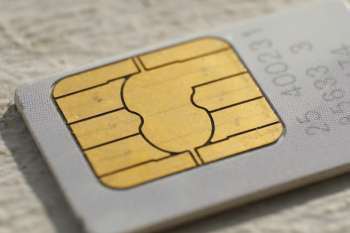 All of the major UK mobile operators are selling the Blackberry:
What SIM-only tariffs are available for Blackberry users?
A SIM-only tariff is ideal if you've already got your own Blackberry but you're looking for a data plan to go with it. They are also ideal for anyone who has completed the course of their original contract (e.g. you signed an 18-month contract and have had it for more than 18 months). Most people find they save around £180 per year by switching to a SIM-only tariff.
O2 have the widest range of SIM-only tariffs for Blackberry users starting at £20/month for 600 minutes, unlimited texts and 500MB internet:
| Minutes | Texts | Data | Monthly Cost (1 month contract) | Monthly Cost (12 month contract) |
| --- | --- | --- | --- | --- |
| 300 | Unlimited | 500MB | £20 | £15 |
| 600 | Unlimited | 500MB | £25 | £20 |
| 900 | Unlimited | 750MB | £30 | £25 |
| 1200 | Unlimited | 750MB | £35 | £30 |
| Unlimited | Unlimited | 1GB | £50 | £45 |
Vodafone also offer a Blackberry tariff with 900 minutes, unlimited texts and 1024MB data for £25/month (12 month contract).
If you opt for a SIM-only tariff on Orange or T-Mobile, you can add Blackberry features to your tariff for an extra £5/month. T-Mobile customers should select the "Blackberry Mail" booster whilst ordering. Orange customers should contact customer services to add a Blackberry bundle.
If you're unsure how much data you'll need, see our guide to what 500MB and 1GB actually mean.
I'm keeping my Blackberry but switching network. Can I keep my number?
Yes. You'll need to ask your existing network for a PAC code and then you'll need to give this to your new network. See our detailed step-by-step guide to moving your number between networks.
I'm upgrading to a Blackberry in the middle of my existing contract. Can I add Blackberry services to my tariff?

You should call the customer services of your network – most networks should allow you to add Blackberry services to your existing tariff for around £5/month.
About Ken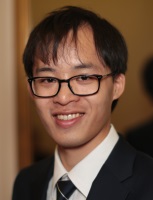 My passion is helping people to get the most out of their mobile phone. I've been blogging at Ken's Tech Tips since 2005.
Aside from writing about mobile technology, my interests are in software development, digital marketing and physics. Outside of the blog, I work with numerous technology companies helping them to explain their product and helping them to market it to consumers. Please get in touch for more information.