Ask Ken #1: Mobile Twitter Data Tariff, Free O2 Calls, Contract Ending Deals
December 8th, 2009
Got a question about mobile phones and tariffs? Ken's Tech Tips is launching a new "Ask Ken" column where we answer your questions about anything mobile-related. In this column, we discuss the best PAYG data tariff for Twitter, free calls to O2 numbers and how you can save money by switching to a SIM-only deal at the end of your contract.
If you've got a question that you want answered, please drop us a line! Send your question to ask at kenstechtips dot com.
'Data Only' tariff for Twitter

photo: Debasis ~~
Hi Ken,
I have been trying to establish for a couple of weeks now what available mobile plan would allow my wife to have twitter permanently on. She isn't needing any talk time as she has a work phone for that. Would you know who offers a sort of 'data only' PAYG tariff here in the uk at a reasonable price? Many of the phone companies seem to wrap this all up in talk and text plans.
– Jez, United Kingdom
Ken responds:
Hey Jez,
The best deal for data in the next six months is going to be Giffgaff. It's free data (100MB/day) with no top up and that should last for at least a few months.
Three is also pretty good – top up just £5 and you'll get 150MB of free internet which lasts until you use it up or 3 months, whichever is sooner.
Ken
Free calls to an O2 number?

photo: Jeff Kubina
I live in Leeds but my boyfriend lives in London and am trying to find the cheapest possible way for us to communicate. I am on Virgin Pay As You Go (PAYG) and he is on 02 contract. I am willing to switch to any PAYG network as long as I get free minutes to one specific number I choose (i.e. his 02 number) whenever I top up.
Any suggestions? I saw the Tesco PAYG deal, but am not sure if this is the right one. There are so many deals out there, that am really puzzled as to which I should choose!
– Erika, Leeds
Ken responds:
Dear Erika,
If you would like to remain on PAYG and have unlimited calls to another O2 number, I recommend the "O2 Unlimited" tariff. When you top up £10, you get unlimited texts to O2 numbers. When you top up £15, you'll get unlimited calls and texts to O2 numbers. The freebies last for one month: so essentially all your calls are free to your boyfriend and then you'll still have £15 credit for the rest of your calls and texts!
Go to the O2 website for a free O2 SIM card and select the "Unlimited talking and texting to O2 to O2" option. As usual, you'll need to make sure your phone is unlocked.
Hope this helps!
Ken
My Contract Ends Soon

photo: notsogoodphotography
Hi Ken,
I'm currently paying £35/mo. on Three but my contract expires in January. I would like to keep my current phone (locked Nokia E71) but would like to pay less if possible! I would like a lot of minutes and texts but I don't really need internet access.
– Janice, London
Ken responds:
Dear Janice,
As you're coming towards the end of your contract period and you are happy with your current phone, I'd recommend switching to a SIM-only tariff. These tariffs give you more minutes and more texts for less!
Three offer some SIM-only deals but the most you can get is 300 minutes on a SIM-only deal; possibly not enough for you.
O2 has a £20/mo. contract with 800 minutes and 1600 texts. You also get a free bolt on (e.g. free internet, free O2-to-O2 calls, free weekend calls, etc.). However, you would need to unlock your phone and then request a MAC code to switch network. You might have to pay a fee to unlock your phone but you should easily make this back in the monthly price reduction.
It is well worth calling 3 Customer Services – tell them about the O2 Simplicity deal and see if they can match it. You'd be surprised what the networks will do to hold on to a loyal customer!
Hope this helps!
Ken
Got a question you want answered?
If you've got a question that you want answered, please drop us a line! Send your questions to ask at kenstechtips dot com.
Keep up to date on mobile phone tariffs in the UK
Subscribe to the Ken's Tech Tips: News Feed for details of new phone tariffs, price cuts and exciting ways to use your mobile.
About Ken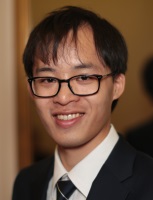 My passion is helping people to get the most out of their mobile phone. I've been blogging at Ken's Tech Tips since 2005.
Aside from writing about mobile technology, my interests are in software development, digital marketing and physics. Outside of the blog, I work with numerous technology companies helping them to explain their product and helping them to market it to consumers. Please get in touch for more information.