Text Message Analysis
January 18th, 2007
This is one of these really random posts I make which don't really have much point, but I find pretty interesting anyway.
I decided to do a little text analysis on the text messages I've sent in the last 10 days using MyPhoneExplorer (for Sony Ericsson phones) and Textalyser to analyse the content of the texts.
I don't even know why I bothered to do this… I'm either really bored or I just wanted a better way to revise statistics than doing past papers…
Summary
In the last 10 days:
Sent 67 texts to 12 people
4,893 characters (2,911 excluding spaces)
564 words
365 different words
Top Words
lol (21 times)
just (10 times)
now (8 times)
tho (7 times)
cant (7 times)
think (5 times)
cat (5 times)
might (5 times)
really (5 times)
here (5 times)
Excludes common words.
Blog Word Frequency
In July, I did a similar text analysis but on the contents of my blog entries.
I'd love to do a similar analysis with the content of emails I write or messages I send on MSN. It'd be really interesting to see how our writing styles vary between different methods of communication.
About Ken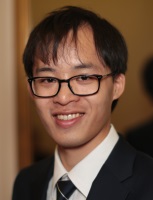 My passion is helping people to get the most out of their mobile phone. I've been blogging at Ken's Tech Tips since 2005.
Aside from writing about mobile technology, my interests are in software development, digital marketing and physics. Outside of the blog, I work with numerous technology companies helping them to explain their product and helping them to market it to consumers. Please get in touch for more information.